Adult Disposable Underwear for Swimming: Finding the Best Waterproof Adult Swim Diapers
May 9, 2023
By Robert Recker
Adult swim diapers help people with incontinence stay clean and dry while they are swimming. These diapers can absorb leaks and hold solid waste just like standard diapers while being a disposable waterproof incontinence product.
For those who love to swim, bowel incontinence might seem like a barrier to enjoying a favorite activity. However, thanks to Tranquility® Swimmates® disposable swim diapers, it does not have to be. This unique underwear-style swim diaper is different from baby diapers, adult pull-on disposable underwear or other absorbent products – it is meant to provide protection and security when immersed in water, with minimal swelling, falling apart or making a mess in the pool.
According to research by the International Foundation for Functional Gastrointestinal Disorders, about 15% of women over 40, and from 6%-10% (or more) of men over 40, experience fecal incontinence. If you experience fecal incontinence, you should not attempt to use standard adult diapers, absorbent pads or other incontinence care products when swimming, as they will become bloated with water and could cause waste to leak into the pool.
Swimmates Disposable Swimwear are made specifically for the water. These diapers provide reliable leak protection and security, thanks to their innovative design.
This adult swim diaper is worn subtly under a bathing suit by both men and women, for discreet bowel incontinence protection.
Kufguards® (inner leg cuffs) help contain bowel incontinence, giving you an extra sense of security that the pool and your bathing suit will stay clean.
This swim diaper is not made from normal absorbent materials found in typical incontinence care products; it is designed to have minimal swelling and does not break apart in water.
This adult swim diaper is disposable, so there is no need to clean your swimsuit after an episode. Unlike reusable diaper covers, there is no need to wash these adult swim diapers – just throw them away and use a fresh swim diaper the next time you go in the water.
Tear away side seams make for easy removal and disposal. If you have ever had a hard time removing a wet garment – either a bathing suit, regular clothing, adult diapers or other disposable products, or another brand of adult swim diapers – then you can see how tear away side seams are an especially helpful feature that allows easy removal.
Other Features and Benefits
An ample, full-rise waist panel for a closer fit and a better feeling of security and coverage under a bathing suit
A blue waistband that indicates the back of the swimwear
Latex-free
All of these features and benefits were designed with your comfort in mind. Customer B.F. from Ohio wrote, "These swim diapers gave me the most freedom and really gave me my life back. I feel free to be active, to travel, to swim again … without being wet or leaking."
You don't need to worry that anything will interfere with your exercise, your recreational enjoyment or your privacy with Swimmates – the best adult swim diapers available for managing bowel incontinence.
Ideal for little swimmers, too
For those caring for children with urinary incontinence and/or bowel incontinence, taking them to the pool may seem like something to avoid. Traditional, store-bought baby or youth-sized regular diapers simply cannot hold up to being submerged in water and will fall apart. Even if you try washable or reusable swim diapers to manage bowel incontinence for added peace of mind, clean-up can be a mess and you will likely end up buying a replacement, anyway.
Swimmates swim diapers offer a disposable solution that keeps children and those around them in the pool protected, giving you the confidence to let the child have fun in the water once again. Swimmates are designed for bowel containment and do not swell up in the water. Plus, we offer a "Small/Youth XL" size to cover your little swimmers and help keep their bathing suit clean. This size is designed for wearers with waist and hip measurements of 22" – 36" and a weight of 80 – 125 lbs.
Our customers tell us they have been revitalized by enjoying pool time with their grandkids again, thanks to these swim diapers.
Aqua therapy benefits
We hear success stories from our customers who have truly benefited from aqua therapy, thanks to Swimmates. A.H., a customer from Wisconsin, said, "Swimmates are an asset for use in the hot tub, on a daily basis for therapy. Thank you for the very helpful customer service to help find the right product."
According to an article from StrengthTrainingRehab.com, water provides natural buoyancy to reduce gravity's effects and avoid joint strain. Because water is hundreds of times more resistive than air, water-based exercise provides extremely efficient and effective results.
Water therapy can also help one recover from a variety of injuries, ailments and chronic medical conditions, including:
Back pain, joint pain and other recurrent pain
Traumatic brain injury patients
Car accident injuries
Sports injury
Muscle spasms
Circulation problems
Heart disease
Stroke recovery
Neurological injury
Diabetic peripheral neuropathy
Arthritis (osteo or rheumatoid)
Balance problems due to muscle weakness on one side
"I am a physical education teacher at a school with a therapeutic pool," said Paul, who oversees the elementary grade levels at a school in Minnesota. "Swimmates is the reliable swim diaper that I count on to provide protection to my older students. Having the proper attire keeps the pool safe for all students and allows the students the opportunity to excel in the aquatic environment."
Sizing for Swim Diapers
Swimmates are available in a wide range of sizes, making them the ideal disposable swim diaper for a wide range of wearers, from aqua therapy students to those in aging services and older adult communities, and everyone in-between. Just remember – when it comes to getting the best performance, comfort and leakage protection from any incontinence care garment, a secure fit is key. Particularly for pull-on garments such as Swimmates, they should fit snugly touching the crotch with no gaps around the legs. If they are too big around the leg openings, leakage can occur; but if they are too tight around the legs, skin redness, chafing and discomfort may occur.
Incontinence garments are typically sized/measured by the size of the wearer's waist and hips, as well as their weight. The smallest Swimmates size, "Small/Youth XL," is designed for wearers with waist and hip measurements of 22" – 36" and a weight of 80 – 125 lbs. "Medium" is 34″ – 48″ and 120 – 175 lbs; and "Large" is 44″ – 54″ and 170 – 210 lbs. The "X-Large" Swimmates size is ideal for those with waist/hip measurements of 48″ – 66″ and a weight of 210 – 250 lbs. Swimmates are also available in an "XXL-Plus/Bariatric" size that works best for wearers with waist/hip measurements of 62″ – 80″ who weigh 250 lbs or more.
Sizing is not always perfect; the sizes described here are recommendations, not a guarantee. As always, if you have any questions about the right size, proper application, proper fit or any other number of questions, our Care Team can help. The Tranquility Care Center is open Monday through Friday from 8 a.m. to 5 p.m. ET and can be reached by calling 1-866-865-6101.
Benefits of Swimming for Those with Incontinence
If you experience incontinence, and swimming is not part of your current exercise routine, it might be a good idea to add it to your schedule. Swimming can be an excellent way to get physical activity without putting extra strain on the pelvic region. Other exercises such as crunches, double leg raises or weightlifting require the participant to clench their muscles, which increases the risk of a urinary or fecal accident.
In comparison, swimming lifts your chest, lengthens the spine and does not require that you bear down, so it can actually help reduce incontinence symptoms during your workout. Water supports a portion of your body weight to allow slow, smooth movements and avoid joint strain. Plus – after a good swimming workout, you can reward yourself with a relaxing float in the water!
We are excited to share the news about Swimmates swim diapers, not just with the people who wear them and their caregivers who support them, but to all of our industry partners, including case managers and other healthcare professionals, medical supply dealers and distributors who help those with incontinence to receive the care products needed to manage their condition.
Swimmates Swim Diapers May be Covered Under Waivers
If you care for someone with complex healthcare needs who loves to get in the water, Swimmates disposable swim diapers are a must-have! This swim diaper allows you to worry less about fecal leakage in the pool, and concentrate instead on spending quality time with the person you are caring for. And it's not just an adult swim diaper. Our unique size range of youth (80 lbs) through XXL adult sizes (250 +lbs) provides coverage for anyone who may be going to summer camps, swim therapy sessions or who just loves to swim.
We have seen swimming camps and aqua-therapy become increasingly popular in recent years for children with complex healthcare needs. If you have started thinking ahead to swimming camps that your child or a youngster in your care may be taking part in this year, here's a great resource to check out. The good folks at AngelSense provided this helpful list of organizations hosting youth camps, sorted by state, which includes swimming and aqua-therapy camps.
In addition to their unique product features, Swimmates may be covered under state waiver programs for those with complex healthcare needs, if the child has a medical necessity or a qualifying diagnosis.
Determining waiver eligibility for you or your family can be challenging, as each state may have its own set of rules defining who may qualify for these and other public health program benefits. To learn more about potential waiver coverage for incontinence supplies such as Swimmates, please take a look at the comprehensive Tranquility Guide to Medicaid for Incontinence Products, as well as our dedicated Youth Medicaid blog.
Help those in your care enjoy the water with confidence and discretion, with Swimmates disposable swimwear.
For help finding a Swimmates dealer in your area, contact Tranquility Products at 1-800-467-3224 x7 or email us at customerservice@pbenet.com.
Try Swimmates for Yourself or Someone in Your Care
Tranquility strives to provide a full range of solutions for anyone dealing with incontinence. We recognize the importance and benefits of swimming, aqua therapy, hot tub therapy and other water-based activities as part of a healthy lifestyle, and we think Swimmates are the best swim diapers available. We hope you or those in your care can use them to enjoy these activities with new confidence and comfort.
Shop our selection of Swimmates, from Youth (80 lbs) through adult sizes (250+ lbs), and get back in the water!
Ready to give it a try? Order a sample or locate a dealer today.
Resources:
Adult Incontinence & Swimming –
http://www.livestrong.com/article/306689-adult-incontinence-swimming/
Exercising with Stress Incontinence –
http://www.everydayhealth.com/incontinence/exercising-with-stress-incontinence.aspx
Aquatic Therapy Benefits That Might Surprise You –
https://www.strengthtrainingrehab.com/12-aquatic-therapy-benefits-might-surprise/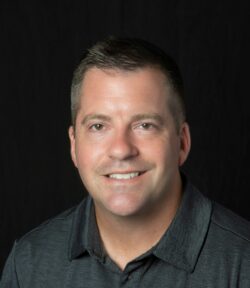 Robert Recker
Robert is a Senior Manager of Content Marketing for Principle Business Enterprises, parent company of Tranquility Brand Continence Care Products. He has 15 years of experience creating online educational content in the healthcare industry, specializing in medical supplies.
For more information or questions about this article, please call 1-419-352-1551 or email CustomerService@pbenet.com.