Real Stories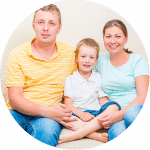 "Our son quickly outgrew traditional sized diapers. Before starting to use Tranquility Products, we used different brands and sizes of traditional diapers. We continued to have problems with leaks and skin irritation. I'm very glad we made the decision to use Tranquility Products. We no longer have leaks or skin irritation. Our son seems to be much more comfortable!!"
- A.H., Mother and Caregiver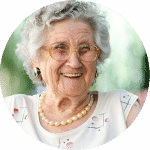 "I have suffered from stress incontinence for many years. I have tried many brands and types of pads. All have been unsatisfactory. They have been ill fitting - too thick or wide causing bunching. This led to painful rashes. Thankfully I am now using Tranquility pads. No more ill fit or bunching. Best of all - no rashes. They are so soft. Sometimes I forget I have them on."
- R.N., Wearer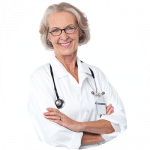 "As the past Director of Nursing in a large nursing home continuing care center I have had much experience with incontinence products. Tranquility overnight protection are my favorite choice for skin protection, absorbency, and comfort. I used them for my father's care for 5 years and now for my 96 year old mother."
- R.D., Caregiver and DON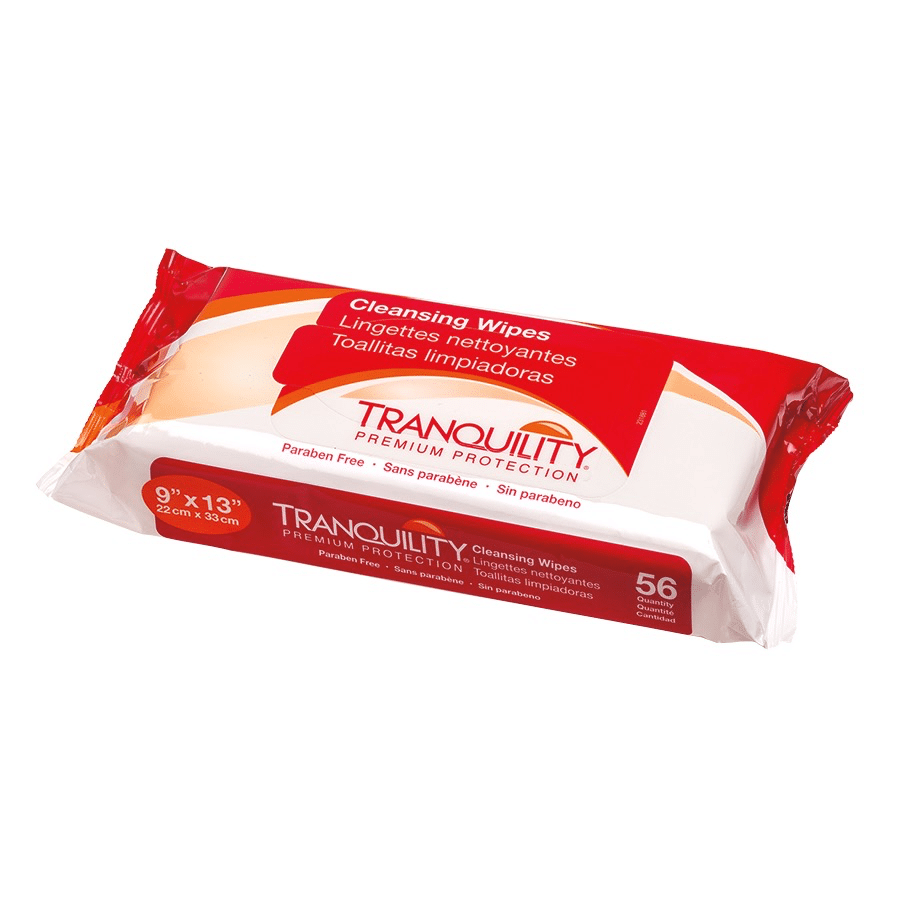 Paraben free and alcohol free, hypoallergenic with a mild scent. Generous 9" x 13" size allows for quicker cleanup.
---
Sizes:

Product fluid capacity represented by standard 8-ounce measuring cup.
---
Product Information
Tranquility Personal Cleansing Wipes (or disposable washcloth) are soft, cloth-like, multipurpose disposable wipes, perfect for cleaning all body parts. The wipes have a mild scent and are hypoallergenic, paraben-free, alcohol-free and are enriched with Aloe Vera, Chamomile and Vitamin E. The wipes are large enough to allow for quick clean-up or bathing of those who are bedridden. The package contains 56 wipes and reseals to keep wipes moist. Latex-free.

| | |
| --- | --- |
| Size | 9″ x 13 |
| Size Dimensions | Sheet Dimension: 9″ x 13 |
| Capacity-C.U.P.S. (oz.) | N/A |
| Capacity (mL) | N/A |
| Package – Bag Count | 50 Count |
| Backsheet | N/A |
| Product Style | N/A |
| Urine/Fecal Needs | Urine and Fecal |
---