Real Stories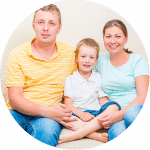 "Our son quickly outgrew traditional sized diapers. Before starting to use Tranquility Products, we used different brands and sizes of traditional diapers. We continued to have problems with leaks and skin irritation. I'm very glad we made the decision to use Tranquility Products. We no longer have leaks or skin irritation. Our son seems to be much more comfortable!!"
- A.H., Mother and Caregiver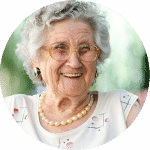 "I have suffered from stress incontinence for many years. I have tried many brands and types of pads. All have been unsatisfactory. They have been ill fitting - too thick or wide causing bunching. This led to painful rashes. Thankfully I am now using Tranquility pads. No more ill fit or bunching. Best of all - no rashes. They are so soft. Sometimes I forget I have them on."
- R.N., Wearer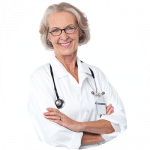 "As the past Director of Nursing in a large nursing home continuing care center I have had much experience with incontinence products. Tranquility overnight protection are my favorite choice for skin protection, absorbency, and comfort. I used them for my father's care for 5 years and now for my 96 year old mother."
- R.D., Caregiver and DON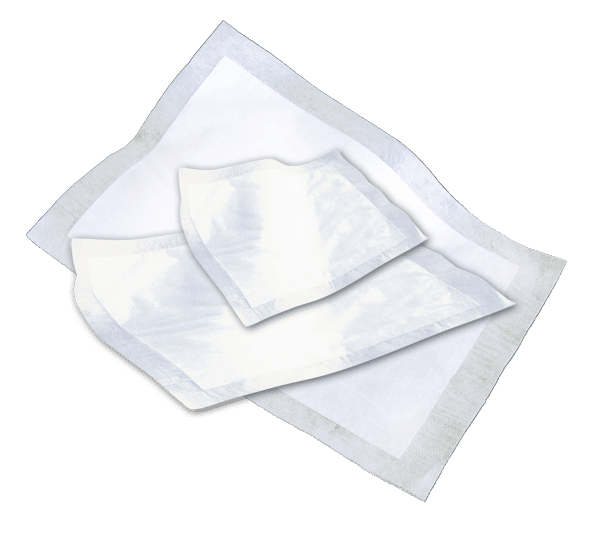 100% breathable, soft cloth-like sheets reduce skin-on-skin friction. Collects, absorbs and retains moisture.
---
Sizes:


Product fluid capacity represented by standard 8-ounce measuring cup.
---
Product Information
Soft, supple, 100% breathable absorbent sheets, used for the collection and retention of skin-fold moisture. Ideal for tucking, folding, wrapping in or around skin folds, groin area, under breasts or where light-to-moderate moisture is present. Ultra-thin sheets wick moisture away from the skin and lock it into the absorbent core. This action creates a dry environment that can prevent significant skin breakdown. Sheets can be folded to any size, but NEVER cut sheets. Latex-free. Non-sterile.

PMG – Peach Mat Guarantee®
The promise of unsurpassed overall performance in the areas of skin dryness, odor reduction, urine pH neutralization and inhibition of bacterial growth.
LF – Latex-Free
| | |
| --- | --- |
| Model Number | 3190 |
| Size | 6″ x 10″ |
| Size Dimensions | Sheet Dimension: 6″ x 10″ |
| Capacity-C.U.P.S. (oz.) | 6 |
| Capacity (mL) | 177 |
| Package – Bag Count | 10 Count |
| Package – Case Count | 200 Count (20 Bags) |
| Backsheet | Cloth-like |
| Product Style | N/A |
| Urine/Fecal Needs | N/A |
| | |
| --- | --- |
| Model Number | 3191 |
| Size | 7″ x 14″ |
| Size Dimensions | Sheet Dimension: 6″ x 14″ |
| Capacity-C.U.P.S. (oz.) | 8.5 |
| Capacity (mL) | 251 |
| Package – Bag Count | 10 Count |
| Package – Case Count | 200 Count (20 Bags) |
| Backsheet | Cloth-like |
| Product Style | N/A |
| Urine/Fecal Needs | N/A |
| | |
| --- | --- |
| Model Number | 3092 |
| Size | 20″ x 22″ |
| Size Dimensions | Sheet Dimension: 20″ x 22″ |
| Capacity-C.U.P.S. (oz.) | 15 |
| Capacity (mL) | 450 |
| Package – Bag Count | 25 Count |
| Package – Case Count | 100 Count (4 Bags) |
| Backsheet | Cloth-like |
| Product Style | N/A |
| Urine/Fecal Needs | N/A |
---