Adaptation, flexibility and the right tools are key to engaging, retaining care workers
July 17, 2023
By Robert Recker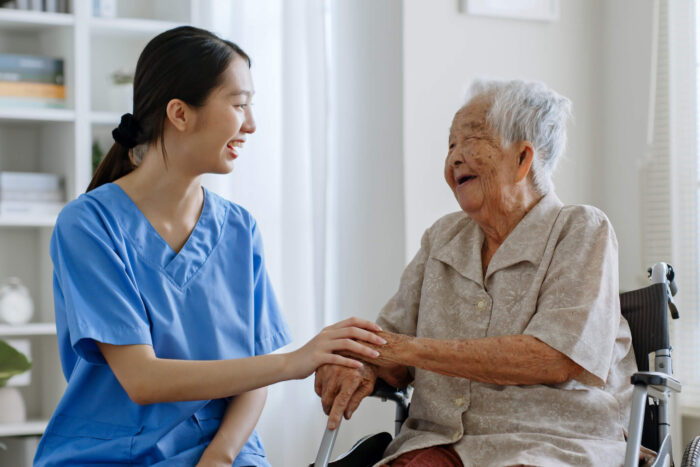 There was a young man in his early 20s, on the verge of earning his college degree. For the past few years he had moved up the management ladder at a popular grocery chain store and looked to have a solid "9 to 5" office role lined up ahead of him after graduation.
Instead, he abruptly quit his position and took a part-time "gig job" delivering fast-food from his car. He's happier than ever and has never looked back.
It may be shocking that someone so early in their career would give up the security of a full-time job and the expected benefits it brings (medical insurance, retirement plans, etc.) in exchange for greater independence and schedule-making freedom. However, studies are confirming that this is, in fact, a growing trend – and the long-term care sector appears to be ground zero for this movement, with CNAs, licensed nurses and other caregiving professionals favoring flexibility and work-life balance over traditional employment perks.
So what can be done to recruit and retain today's caregiving professional workforce? According to one accomplished aging services professional, the key is for care leaders to become more flexible, too.
Wendy Carpenter, CEO of the EdenHill continuing care retirement community in New Braunfels, Texas, has 30 years of experience in health administration. She has learned that facilities "must adapt to the wants and needs of their care staff, while giving them the right tools to make their jobs more manageable, in order to keep them engaged and satisfied."
Root causes of turnover
Not surprisingly, the COVID-19 pandemic is a main cause of recent staffing turnover trends. Frequent exposure to patient deaths – oftentimes with victims not permitted to have family or friends at their side – took a toll on workers' mental health. One national study reported over half (52%) of healthcare workers feel overly burdened, and another survey revealed a 63% burnout rate specifically for nurses.
Perhaps most astonishingly, a recent study published in Becker's Hospital Review found that pandemic-induced burnout is leading to 40% of healthcare workers planning to leave the industry within five years.
Wendy said her research shows LTCs have lost an estimated 229,000 caregivers (14% of their workforce) since early 2020 – but the roots of the shortage go back even further.
Starting in the 1930s-50s, nursing was a "hard job with little financial rewards." While nursing home profits rose sharply in the 1960s-70s, regulatory changes in the 1980s led to underfunding, poor training and supervision for LTC frontline workers. Proposed government-imposed Mandatory Staffing Ratios threaten to continue this domino effect today.
Helping to stem the tide
In her recent healthcare conference presentation, "You've Hired Them … How Do You Keep Them?" Wendy laid out recommendations for care leaders and administrators. Atop her list: Understand the multi-generational demographics of both your current workforce and potential hires, and adapt to their wants and needs.
For example:
Baby Boomers (ages 59-77) should be recruited via a mix of offline and digital media, as only 68% own a smartphone and just 59% use social media.
On the other hand, Millennials (27-42) and Gen Z (26 and younger) continually seek to use the latest technologies for job-hunting, communication and to streamline their job duties.
Gen X'ers (43-58) are more likely to seek a formalized career path and learning opportunities.
Some other recruiting and retention advice from Wendy:
Promote your community's culture. Share a "day in the life" experience to potential hires.
Make applying for jobs as simple as possible. Over 60% of candidates abandon the application process due to length and complexity.
Always conduct exit interviews. Don't assume someone left "because they didn't want to work."
Get continuous feedback on your managers and trainers. "People leave their supervisor, not the job," Wendy said.
Be flexible
Interestingly, one common requirement for all generations is schedule flexibility. Post-pandemic workers cherish having more control over their personal calendars. This could mean taking off the occasional afternoon to tend to an ill parent, or blocking off an hour on Tuesday mornings to volunteer at their child's school, or simply asking for a "mental health day" now and then to relax and re-charge the batteries.
But this doesn't always happen. A Becker's survey indicated that 80 percent of younger nurses are asking for flexible scheduling, but only 11 percent of executives said they offer it. (Small wonder this same survey found that four out of five healthcare workers feel "unsupported by their bosses.")
According to Wendy, care leaders should be open to adjusting a traditionally full-time roster by taking on more part-time, pool or PRN employees as needed. Those who are willing to engage with their staff and adapt to provide a better work/life balance will cultivate a more stable workforce.
The right tools
Finally, Wendy strongly recommends providing tools that staffers can utilize to make their job easier and more productive, such as
User-friendly EMR and other technology
"Cheat sheets" to simplify complex processes
On-call support or designated "go-to person" to help resolve issues
Providing staff with high-quality resident care products can also alleviate labor burden by reducing time spent on unfulfilling tasks. For instance, 59% of nursing home directors surveyed said that managing urinary incontinence (at roughly 36 product changes per shift) contributed to CNA turnover. Check out this blog to learn how using superabsorbent incontinence management products can help change that.
Conclusions
Shortages with nurses, aides and other caregiving staff are not new, Wendy said. The LTC sector has a long history of under-funding and over-regulation, which combined with the COVID pandemic, has led to near-crisis staff instability. To offset dire predictions of an impending workforce exodus, administrative leaders must learn to adapt to their staff's wants and needs, by understanding generational differences, offering greater scheduling flexibility and arming workers with tools to make their job less stressful.
If you are looking for new tools to help control turnover in your organization, contact Tranquility® Lead Clinical Consultant Linsee Nungester, LPN, at 1-419-957-0332 or lnungester@pbenet.com.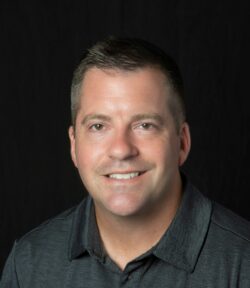 Robert Recker
Robert is a Senior Manager of Content Marketing for Principle Business Enterprises, parent company of Tranquility Brand Continence Care Products. He has 15 years of experience creating online educational content in the healthcare industry, specializing in medical supplies.
For more information or questions about this article, please call 1-419-352-1551 or email CustomerService@pbenet.com.