Dealer Resources
Customer Samples Program
---
Premium Sample Tray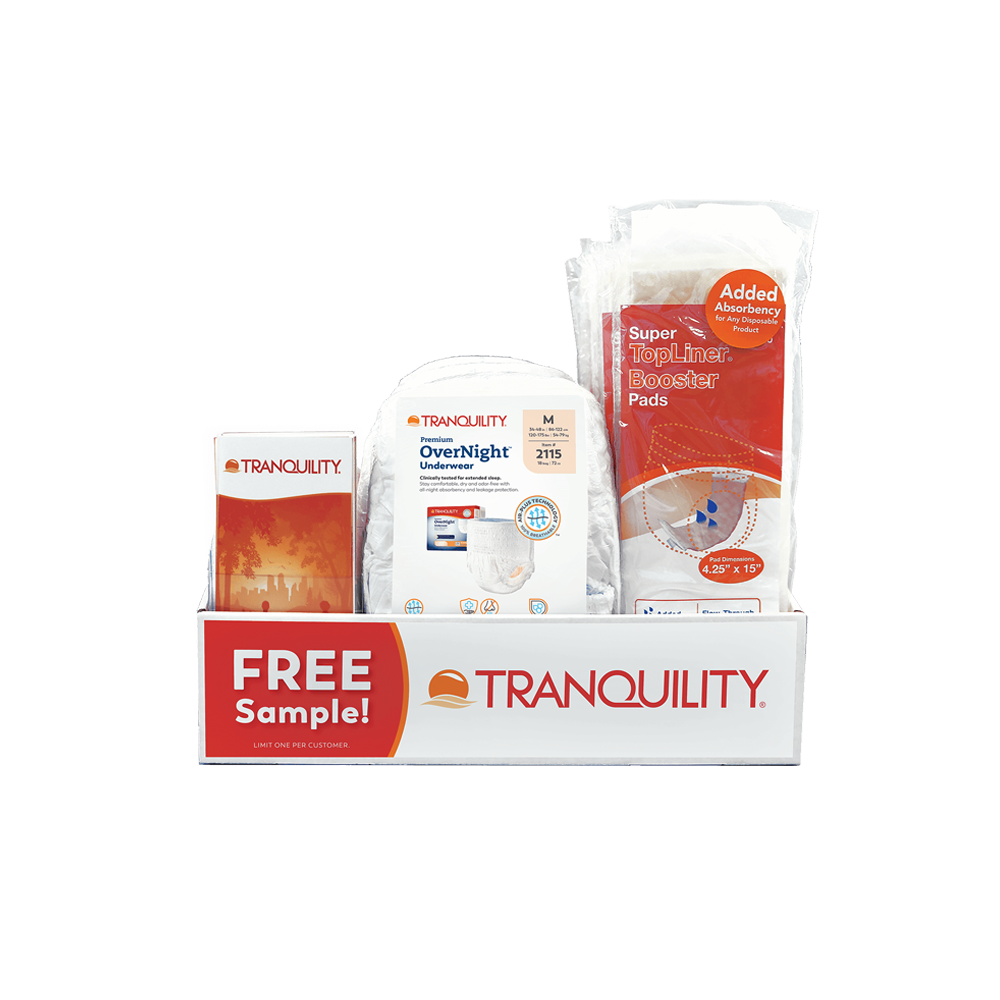 Our highest-performing range of incontinence products. Find the ideal balance of protection, comfort and design
to fit your unique needs, with a diverse selection of sizes, types and absorbency levels.
Essential Sample Tray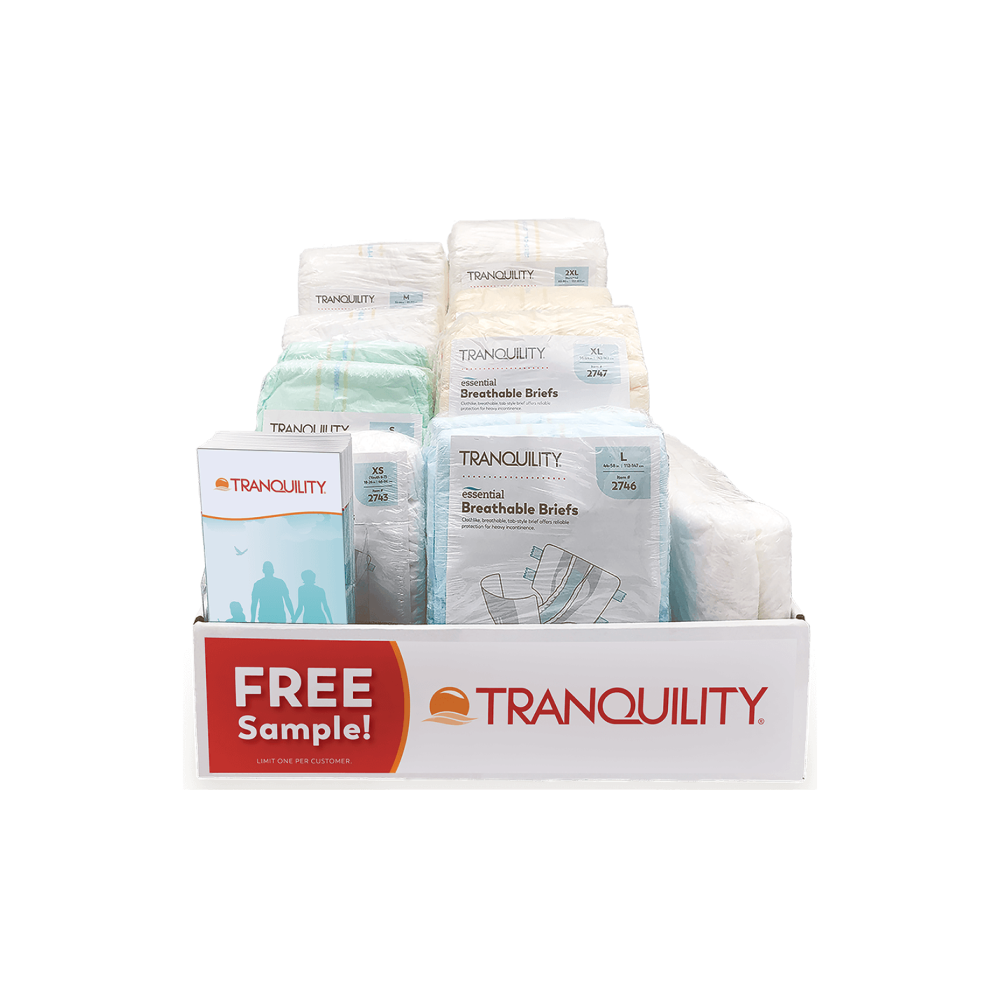 High-quality products with reliable performance to support comfort and confidence for those with moderate to
heavy incontinence. Now with options to meet Medicaid standards!
Swimmates Sample Tray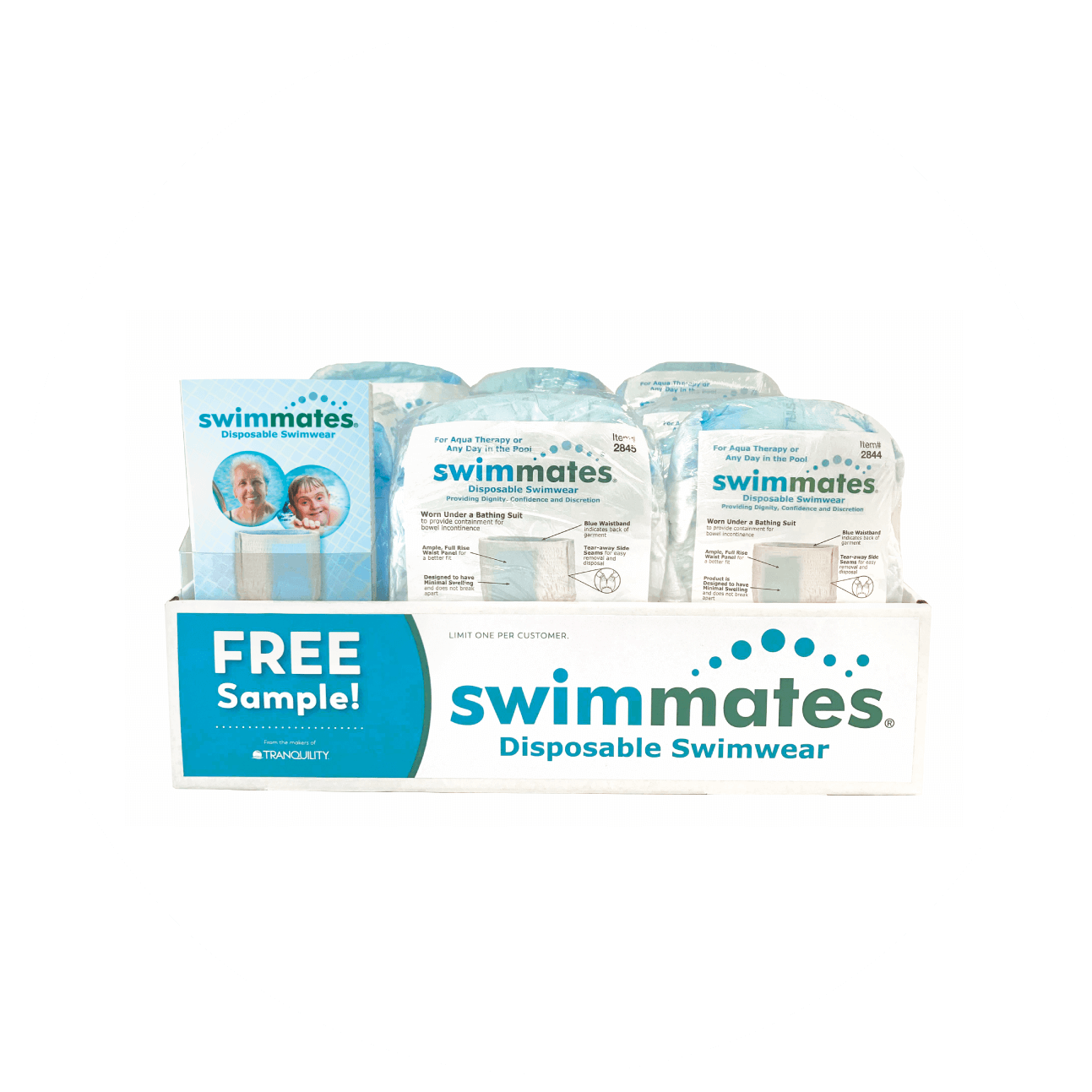 Products specifically innovated for unique use cases and specialized needs, empowering wearers and caregivers to achieve a new level of freedom.
Premium Booster Sample Tray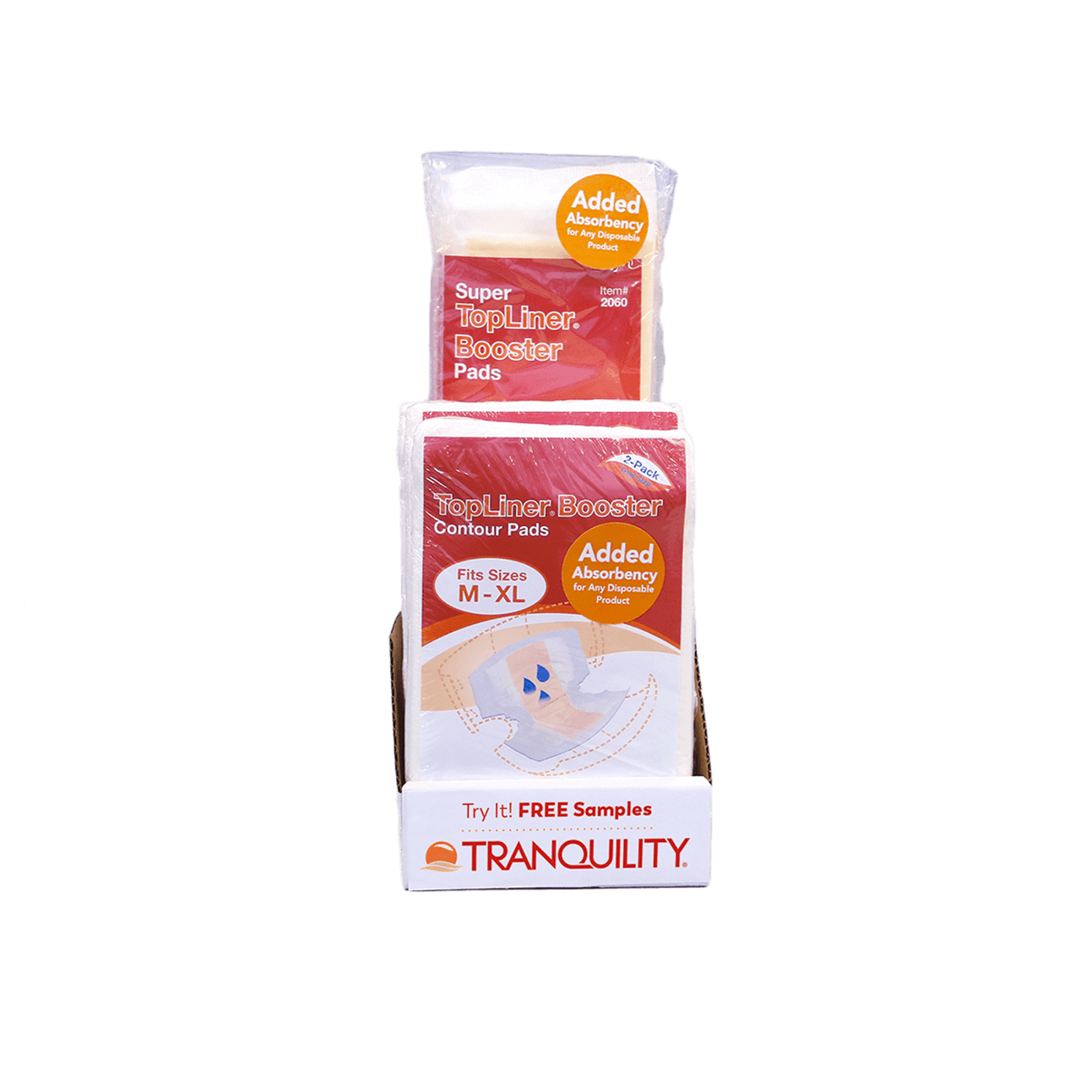 Offer customers an extra line of defense against leaks. Includes Premium TopLiner® and TopLiner® Booster Contour Pads.
Essential Booster Sample Tray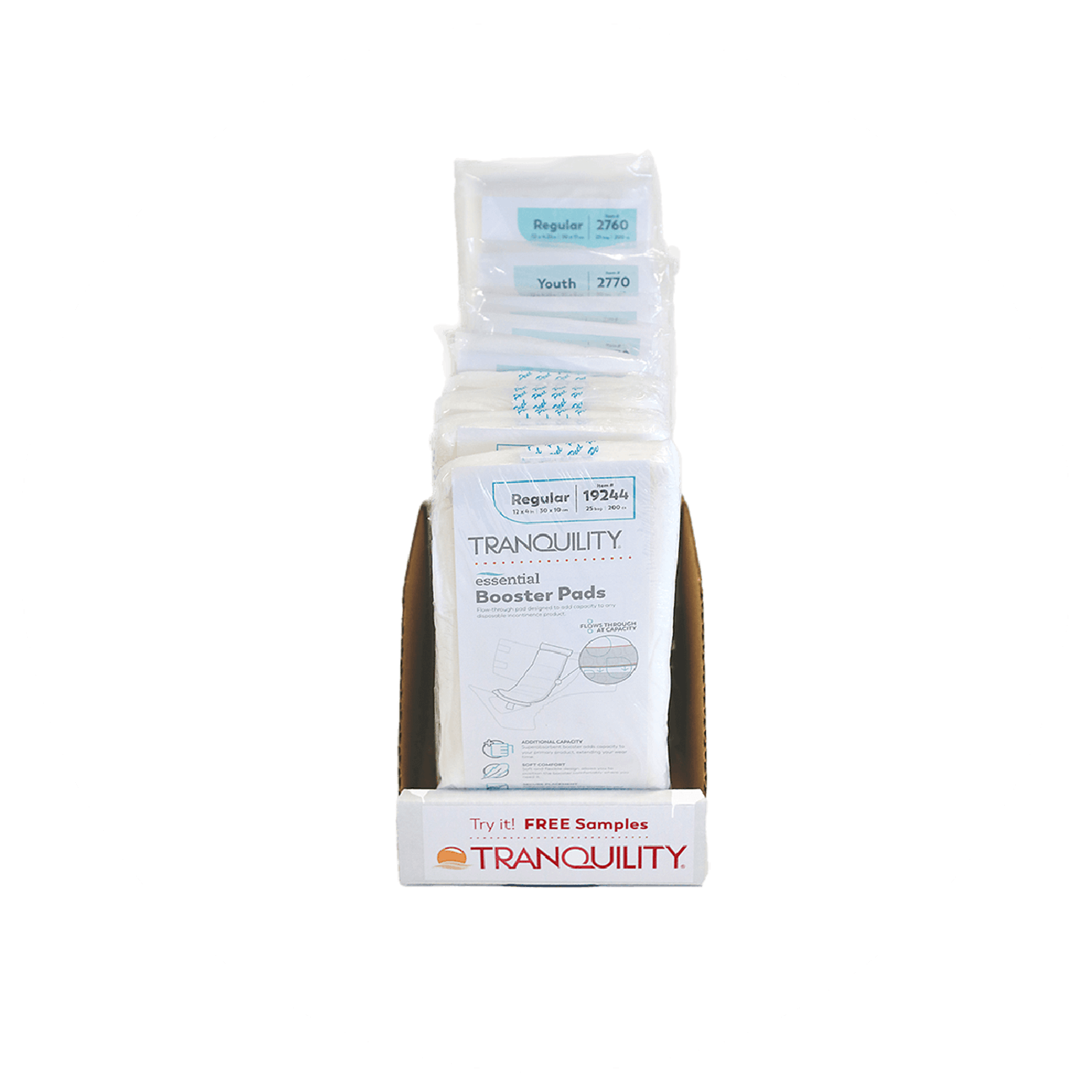 An economical solution for adding capacity to any disposable absorbent product. Includes Tranquility Essential® Booster Pads in Heavy and Moderate.
ATN™ Briefs Sample Tray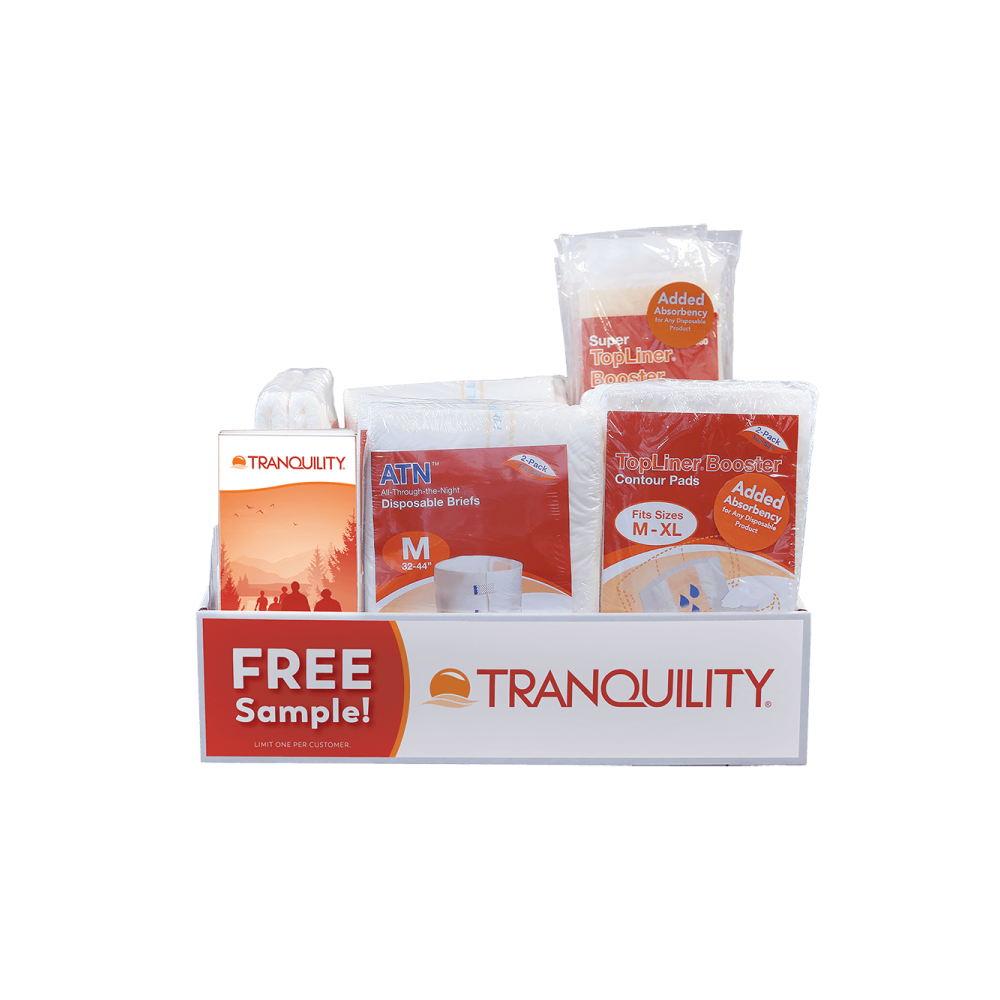 Provide customers the ultimate sleep experience, with samples of our best overnight brief plus booster pads that comfortably extend wear time.
Contact Us
---
Looking for something else?
Can't find information for a specific product? Have a suggestion for a new Dealer flyer or template? Let us know!