You're Not Alone: New Research Shows 1 in 6 Adults Have Incontinence.
September 23, 2021
By Robert Recker
Incontinence is a highly personal and private medical condition that can be very difficult to open up and talk about it with someone else.
This topic is becoming more open for discussion as incontinence product brands work to break down the stigmas associated with incontinence and provide easily accessible products for the varying types of incontinence. The fact is, recent third-party research shows that over 46 million Americans – 1 in 6 adults – experience some type of incontinence.
That's why we were delighted to see this issue brought to light in a recent Netflix show, The Chair, which features a woman having a candid conversation about the use of adult disposable briefs with her husband after he recently began experiencing incontinence.
"The scene brings to light an extremely personal reality that millions of people, and their partners or caregivers, experience daily," said Andy Stocking, president and CEO of Principle Business Enterprises, Inc., (PBE), manufacturer of Tranquility.
Read our full press release on this scene from The Chair and its mention of Tranquility products here. If you or a loved one have recently started to experience incontinence, you can learn about selecting the right products for your needs here, or contact us, and we'll be happy to help.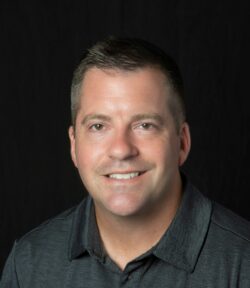 Robert Recker
Robert is a Senior Manager of Content Marketing for Principle Business Enterprises, parent company of Tranquility Brand Continence Care Products. He has 15 years of experience creating online educational content in the healthcare industry, specializing in medical supplies.
For more information or questions about this article, please call 1-419-352-1551 or email CustomerService@pbenet.com.