The Ultimate Guide to Choosing Urinary Incontinence Products
September 6, 2023
By Hayley Milne
Introduction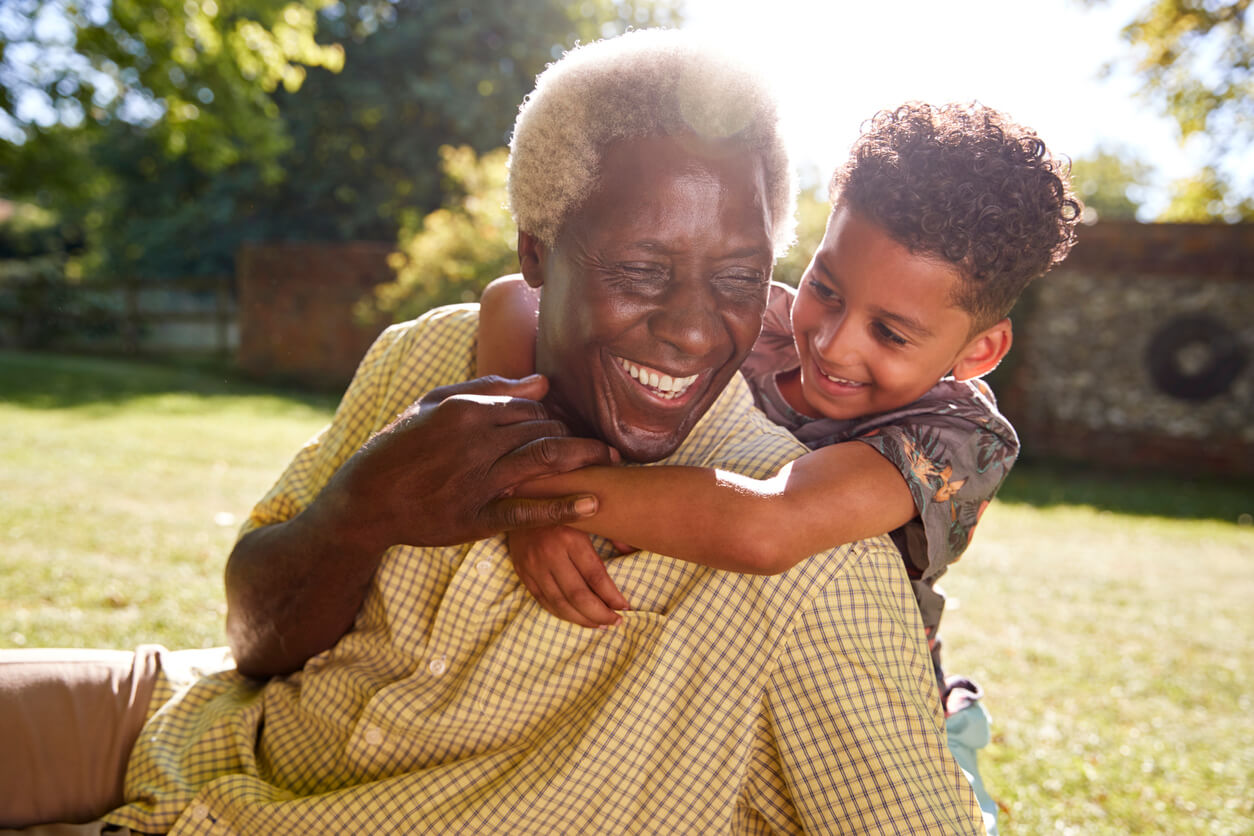 With over 30 years of providing incontinence products, Tranquility understands the challenges faced by those who experience urinary incontinence. It's essential to select the right urinary incontinence products to ensure you have wearable protection that provides the confidence, comfort and dignity you deserve. In this article, we're sharing five valuable tips to guide you in making the right choice for your needs.
1. Assess Your Needs
Understanding your own unique features and requirements is the first step in choosing the right urinary incontinence products. Consider factors such as:
The level of incontinence (drips and dribbles vs. moderate or heavy loss of urine)
Frequency of urine leakage (here and there, or multiple voids per day)
Your lifestyle
Are you more active or typically sitting or lying down? Do you need products for daytime or nighttime use?
By evaluating your needs, you can narrow your options and find products tailored to your situation.
2. Choose the Right Absorbency Level
Urinary incontinence products come in absorbency levels from light to heavy. Selecting the appropriate absorbency ensures effective leakage control without excess bulkiness. If you experience occasional leaks, light to moderate disposable pads placed within "regular" underwear might suffice.
For those with lighter output, the pad absorbs liquid and pulls moisture away from the skin (the polymer inside the product will pull moisture away quickly); the waterproof backing ensures light amounts of urine won't drip through. Some of our best-sellers at Tranquility include the Personal Care pad and the Adult Liner. These absorbent pads stay in place with an adhesive strip and are specifically designed to absorb urine.
For more severe incontinence, opt for more absorbent products, with higher absorbency to provide the full bladder protection you need. Wearers who need moderate to heavy protection should consider wearing either incontinence underwear or tape-tab briefs to absorb urine leaks (and/or fecal leakage, if applicable).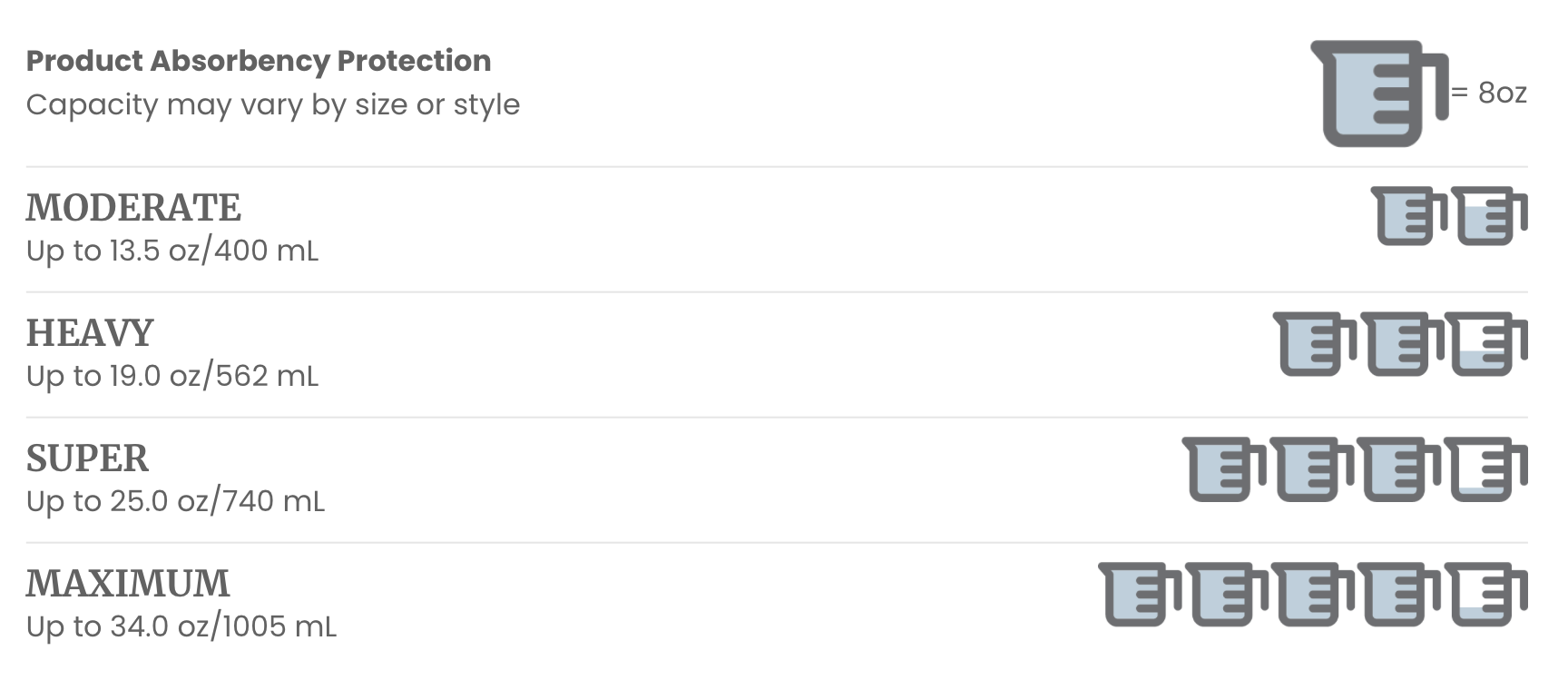 3. Consider Product Type
Incontinence products are available in many types, including briefs, pull-ups, absorbent pads and liners. Let's break down the key differences:
Choose the right incontinence solution based on your comfort and lifestyle.
*Note: Some refer to briefs or pull-ons as "adult diapers". They may also be referred to as protective underwear or adult briefs.
4. Prioritize Comfort and Fit
Comfort is paramount when selecting urinary incontinence products. Ill-fitting products can lead to leaks, discomfort and skin irritation. Look for products with adjustable features, such as elastic waistbands and leg cuffs, to help prevent leakage and ensure a snug fit.
Additionally, choose products made from soft, breathable materials that prevent moisture buildup and promote skin health.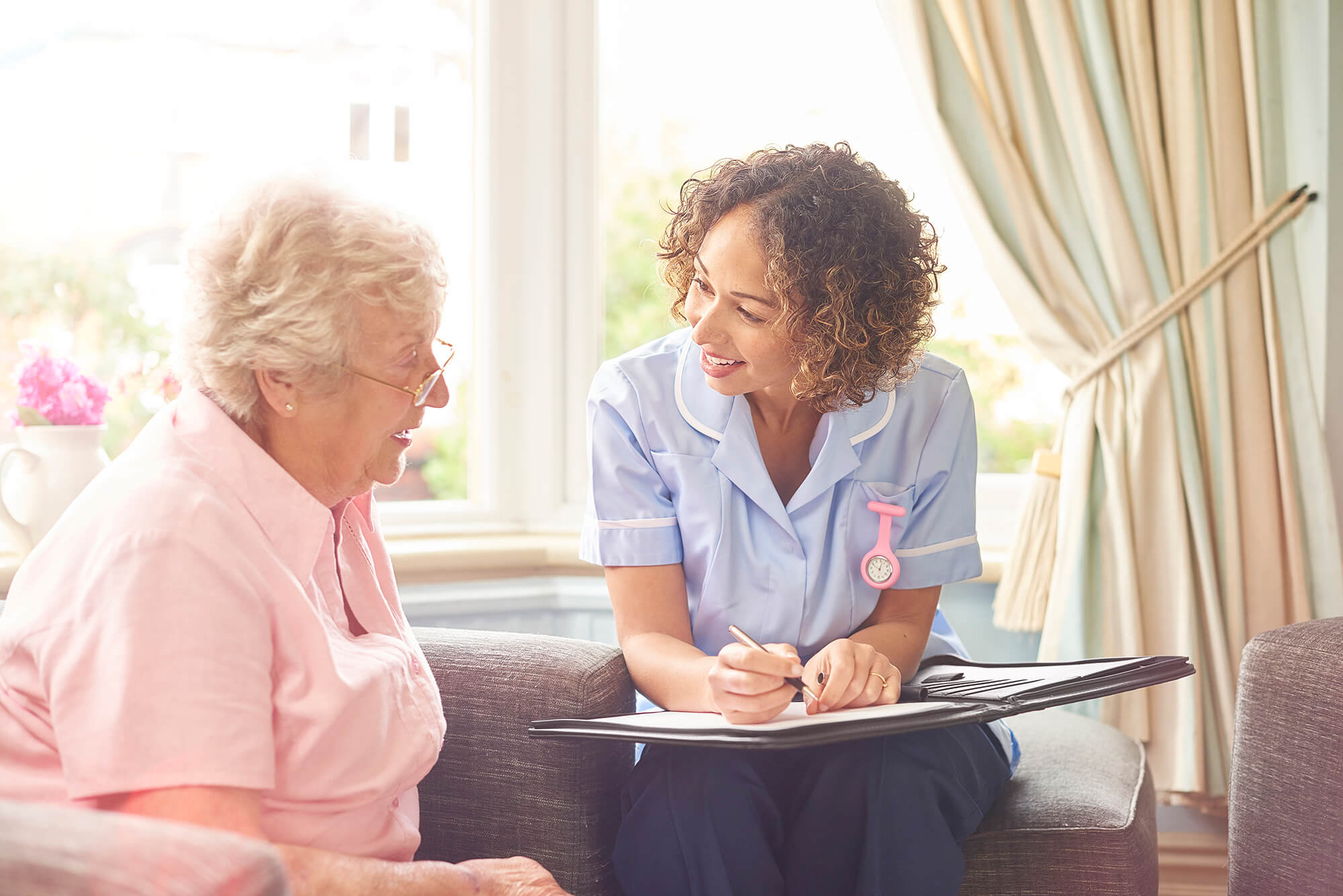 5. Read Reviews and Seek Recommendations
Before making a purchase, take advantage of online reviews and recommendations from healthcare professionals or individuals who have experienced urinary incontinence. Their insights can provide valuable information.
Additional Tips
Looking for more tips on good incontinence management? We have more insight to share! Finding the right product can be a journey, but we're here to help. Whether you're experiencing lighter outputs or uncontrolled bowel movement issues, it's important to keep yourself protected and keep skin clean.
6. Look for Odor Control Features
Managing urine odor is a significant concern for individuals with urinary incontinence. Many high-quality products come with odor control technology that neutralizes and masks urine odors, providing you with confidence and discretion. Look for products that mention odor control in their features to ensure a more pleasant experience.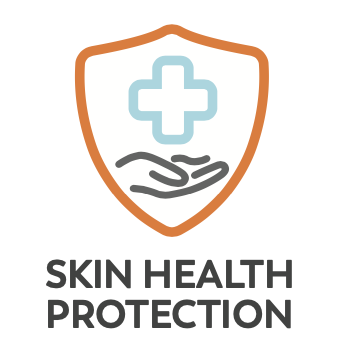 7. Consider Skin Sensitivity
If you have sensitive skin, it's crucial to choose urinary incontinence products that are gentle on the skin. Opt for products labeled as hypoallergenic and free from harsh chemicals or fragrances that could potentially cause irritation to keep skin healthy.
8. Evaluate Ease of Use
Convenience plays a significant role in choosing urinary incontinence products. Consider how easy the incontinence product is to put on and remove, especially if you have limited dexterity or mobility. Some incontinence products even feature tear-away sides for effortless removal, making them a great option for those with mobility challenges.
9. Check for Leakage Protection
Leakage control is a key factor in the effectiveness of urinary incontinence products and avoiding leakage problems. Whether you're experiencing light bladder leakage or heavy leaks, look for features like leak guards and absorbent bladder cores that can both manage bladder loss effectively and lock away moisture. Good incontinence product management ensures you can confidently go about your activities throughout the day without worry.
10. Pay Attention to Gender-Specific Options
Men and women have different anatomies, which may require gender-specific products for optimal comfort and performance. Some brands offer products specifically designed for men or women, taking into account the unique needs of each gender.
For men, consider a drip collector or male guards. Many men enjoy our Male Guards, which are designed for male anatomy. The male guards feature active side elastics that form a cup shape to create a barrier against leakage, while comfortably moving with the body, with no uncomfortable sliding or awkward adjusting.
Many women express the preference for a slim brief or underwear that is discreet under clothing – the desire for a slim profile brief is why we made the Tranquility Slimline brief.
Exploring gender-specific options can enhance the overall effectiveness of the products.
11. Factor in Cost-Effectiveness
Incontinence products can vary widely in price. While it's important to choose products that meet your needs, also consider your budget. Compare the cost of different over-the-counter and prescription products while keeping their features and benefits in mind.
12. Take Advantage of Sample Packs
Many manufacturers offer sample packs that allow you to try out the different sizes, brands, product types and absorbencies before committing to a larger purchase.
Sampling products can help you identify which ones work best for you without investing in a full pack. Look for different brands that provide this option to make an informed decision.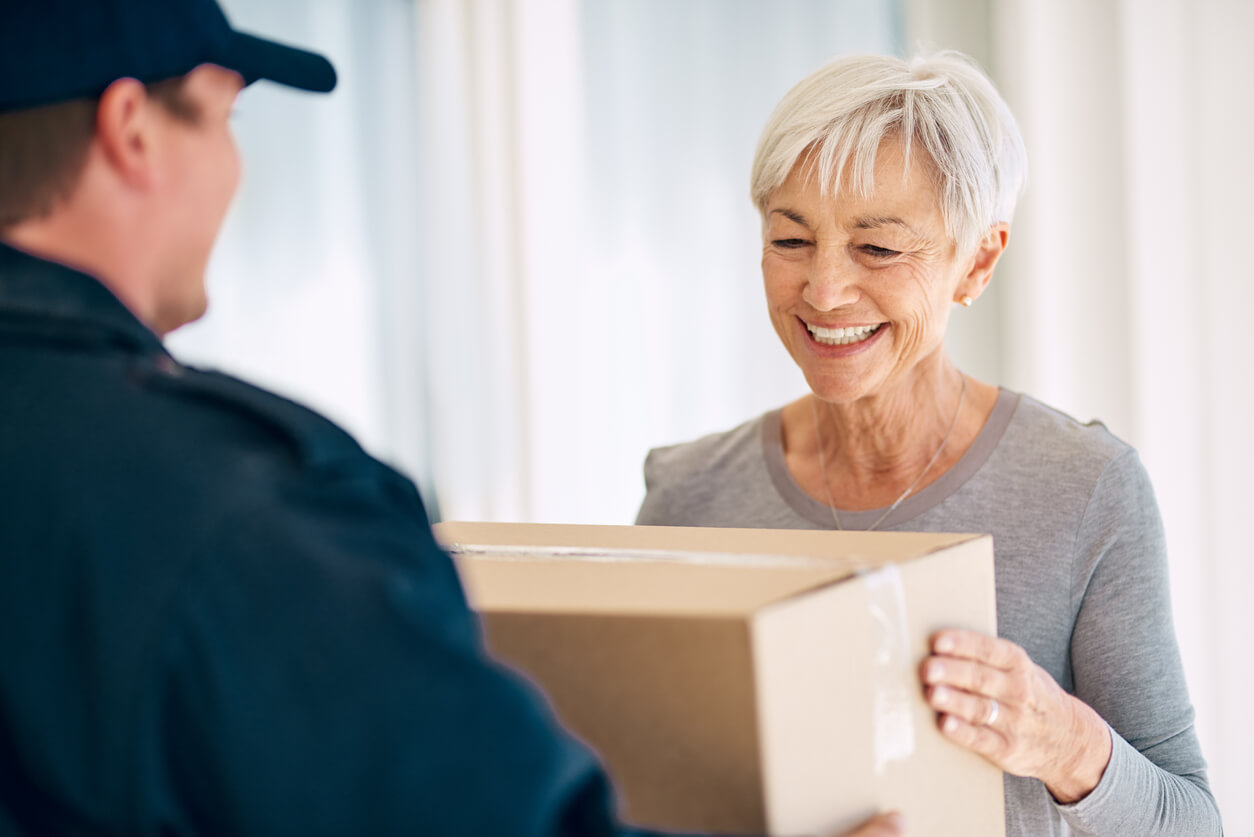 13. Seek Discreet Packaging and Delivery
Privacy matters when it comes to purchasing adult diapers and other incontinence supplies. Choose brands that offer discreet packaging and delivery options. This ensures that your right incontinence product arrives in a confidential manner, allowing you to maintain your privacy and dignity.
Conclusion
Choosing incontinence protection products is a personal and important decision that can significantly impact your comfort and quality of life.
By assessing your needs, considering absorbency, and evaluating different products with factors like comfort, fit and ease of use, you can make an informed choice that meets your requirements. When choosing incontinence products, remember to read reviews, seek recommendations and explore different options before making a decision.
With these tips in mind, you can confidently navigate the world of incontinence products and find the perfect fit for your needs.
For More Help
If you need help selecting the right incontinence product in the correct size and level of absorbency for your needs, please call a friendly Tranquility Care Center representative at 1-866-865-6101, Monday-Friday, 8 a.m.-5 p.m. EST or email CustomerService@pbenet.com.
You may also complete a brief survey to get a free product sample here.
---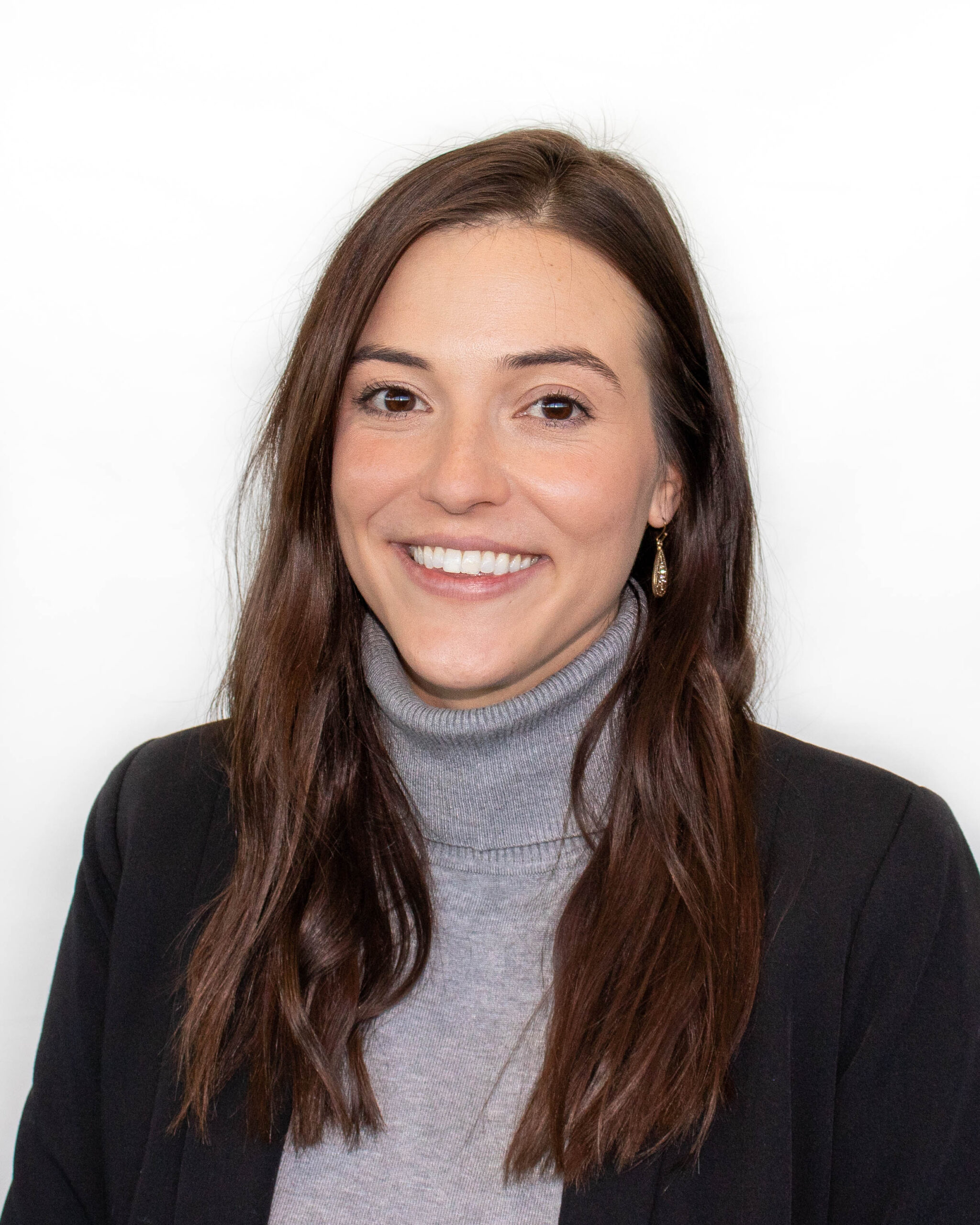 Hayley Milne
Hayley is a Brand Supervisor for Consumer Marketing at Principle Business Enterprises, parent company of Tranquility Brand Continence Care Products. She has 10+ years of experience leading tactical integration of business objectives and guiding creative execution. She is passionate about brand and customer experience.