Reflections on 23 Years of Restoring 'Quality' to People's Lives
September 11, 2023
By Karissa Wise
I've had an amazing experience representing Tranquility® for the last 23 years. What began as an assignment to sell absorbent products has evolved into a commitment to positively change the lives of those struggling with incontinence. I do this by providing them the quality they deserve.
But what does "quality" mean? From my years of speaking directly with our wearers, the family members and professional caretakers who support them, I know their definitions of "quality" can vary.
To some, quality is being able to do "normal" things: Having a product that lets them hang out with friends, go to church or any number of regular activities that they have always enjoyed. It's when a wife taking care of her incontinent husband, who would have to constantly remind him, "Honey, it's time to change, it's time to change," called me, crying with joy at how well the Tranquility sample I gave her was working. "He no longer needs constant changes and we've gotten our lives back. We can spend time on things other than, 'it's time to change.'"
To others, quality is maintaining privacy and dignity: Finding the best product can be confusing and even overwhelming, but many people choose to do this alone rather than involve family and friends. They often come to me at trade shows for help in selecting the right items. The fact that they will keep this a secret from their loved ones for years and would rather talk to a stranger like me speaks volumes about the impact that incontinence can have on one's life.
Perhaps the best definition I have heard for quality is simply, "an incontinence product that actually works for me."
"It lets me sleep through the night and wake up dry."
"It stopped my recurring UTIs and skin breakdown."
"It lets my family visit me, because there is no longer an overpowering urine smell when they walk in the door."
For me, quality is all of these things, and together, they help me fulfill my company's mission to "uplift, enlighten and enrich the lives of those we serve."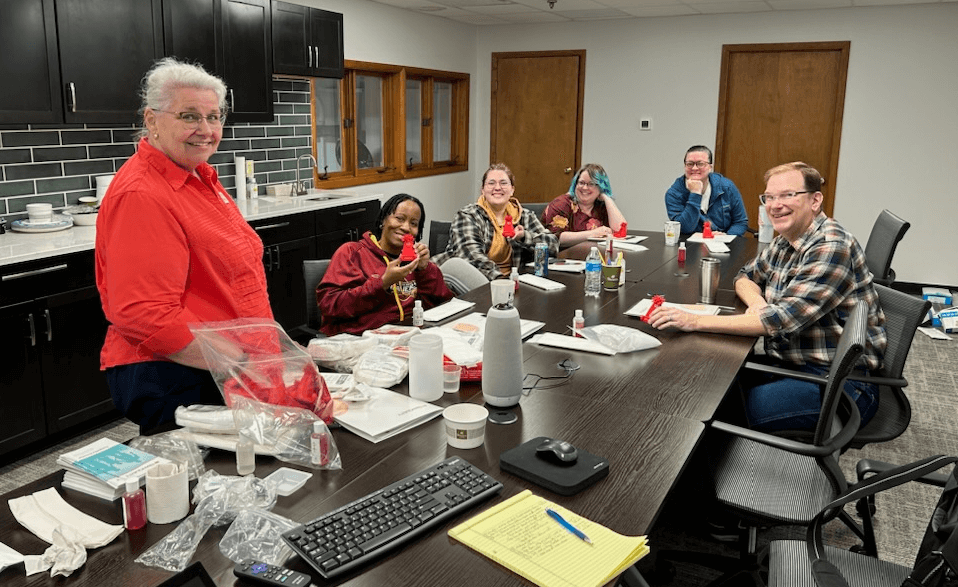 Gail Glasgow at one of the many product in-services she has performed for customer service teams of Tranquility product suppliers.
---
How Tranquility defines quality
Every manufacturer that makes disposable briefs or protective underwear believes it is putting a "quality" product into the marketplace.
I also want to offer the highest-quality product, constructed of the finest materials, made with love right here in our Northwest Ohio factory. And I believe Tranquility does that in several unique ways:
By offering a Real Life Protection Guarantee. This simply means that those wearing our products will have the freedom to move, walk, sit, lie down, stand up – everyday, real activities – with confidence that they will stay dry and comfortable.
By making our packages easy to understand, with absorbent capacity represented by 8-oz cup icons, not drips or drops or blobs. This helps wearers know that 3 cups on our package means the product will absorb and retain 24 oz of fluid, which is 2-3 average adult voids.
By testing our products realistically. Our lab team does not just measure how much a product can absorb, as if the item were a sponge. Instead, they use a real-life approach to measure the amount of fluid the product can absorb and retain when pressure is applied, which we refer to as "Capacity Under Pressure."
These are a few of the ways Tranquility evaluates quality differently than its competitors.
Helping customers get the quality they deserve
Some people feel the "quality" of a product is directly related to their experience of obtaining that product.
For example, many wearers have told me they have a closet full of unused incontinence products in their home. They buy a new brand, try one or two products that just don't do the job for them … and into the closet go the leftovers. This is a huge cost for them that leads to much frustration.
It's times like this that I'm so excited to put a free Tranquility two-pack sample in their hands. My preference is to never sell someone a product before they've had a chance to try it out first, so I can feel certain I have helped them find the right product that meets their specific needs.
This is why I offer the DMEs, pharmacies and other suppliers I work with free samples that they can give out to their own customers.
I also encourage them to take the time to learn about all the incontinence products they sell. Being a true resource to those in need of guidance offers many benefits:
Helps to set their company apart
Decreases product returns and complaints
Allows their staff to focus on service
Helping someone find the right product also generates great anecdotes and testimonials. For instance, after I gave a Tranquility sample to a mom who was caring for her adult son, she called me the next day to let me know that – for the first time in a long time – he had slept through the night and woken up dry.
"Do you know what I'm doing today?" she asked me excitedly, before answering, "I'm doing laundry. And not because I have to … but because I want to."
It's the most amazing feeling, when I have helped to change a person's outlook on life.
You can be that change for your patients, clients or loved ones under your care. I can help you do it.
Contact me at 1-800-467-3224 ext. 267 or email gglasgow@pbenet.com so we can discuss how to work together, to improve the quality of life for those you serve.
---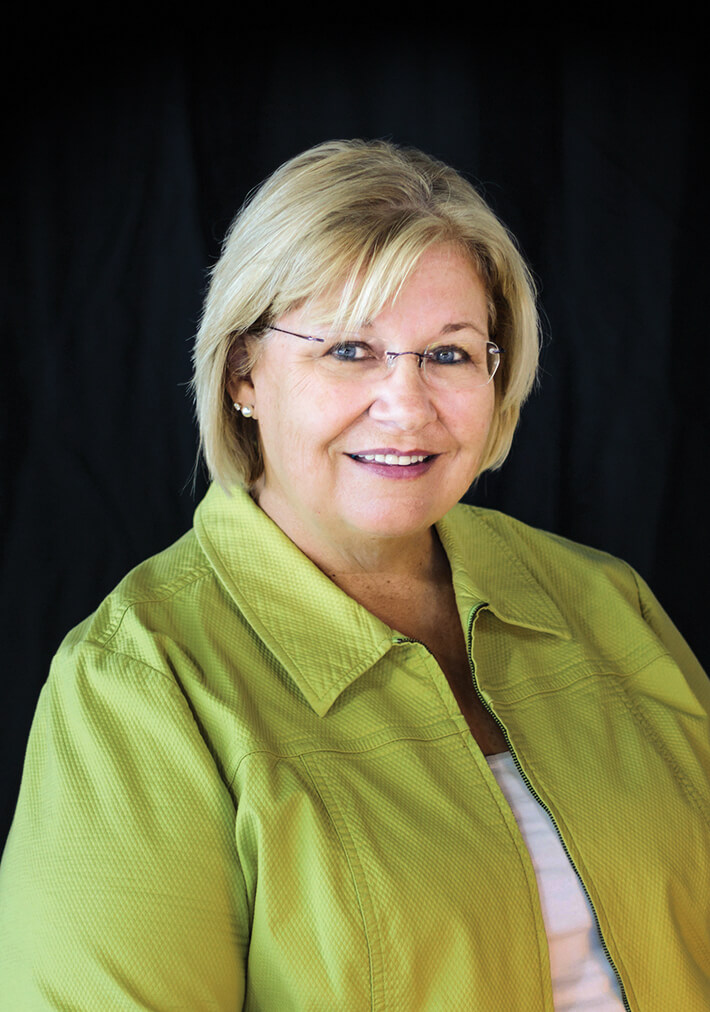 Gail Glasgow
Gail Glasgow is a Senior Account Executive for Principle Business Enterprises, parent company of Tranquility Incontinence Products. She has 23 years of experience uplifting, enlightening and enriching relationships with customers and helping them offer products to their clients and patients that improve health outcomes and change lives.
Contact me:
1-800-467-3224 ext. 267
gglasgow@pbenet.com