Sandwich Generation and Incontinence
March 17, 2020
By Josef Halcomb
The Sandwich Generation is the group of adults, typically ages 40-60, who are simultaneously caring for both a child (or multiple children) and an aging parent. They are referred to as this because they are sandwiched between their growing, dependent children, and their aging parent (or parents). In addition, this group of adults, 66% women, are also navigating their own employment and career, while balancing care on both sides of their lineage.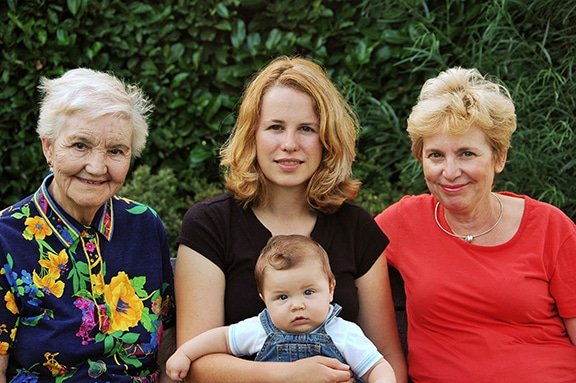 Facts about the sandwich generation are staggering. Nearly 1 out of every 8 parents with children are also providing care for at least one aging parent. 66% of caregivers are women; and many of these women are in their 50's to 60's, married, and employed. In 2013 alone, unpaid (informal) caregivers provided $470 billion in care, providing valuable relief to the long-term care industry. However, these statistics don't explain the challenges caregivers face, such as managing incontinence.
Often, when caring for an aging parent, incontinence is experienced at some point over the average 4-year caregiving span. In fact, 15% of caregivers provide care to a parent for more than 10 years! When coupled with raising a child, caring for an adult parent is even more challenging. Incontinence issues that are not appropriately managed can be a huge burden for the adult with incontinence and their caregiver. This can cause unnecessary caregiver burden, added hours of assistance, and in certain circumstances, lead to the admission of your parent to a living community that can provide 24-hour care.
What is Incontinence?
Incontinence is the involuntary loss of urine or stool. Incontinence is not a normal part of aging, and can occur due to changes in the body, medical conditions, or as a result of medications or surgery. There are multiple types of incontinence, and each can vary in severity. You can read more about the Types of Incontinence here.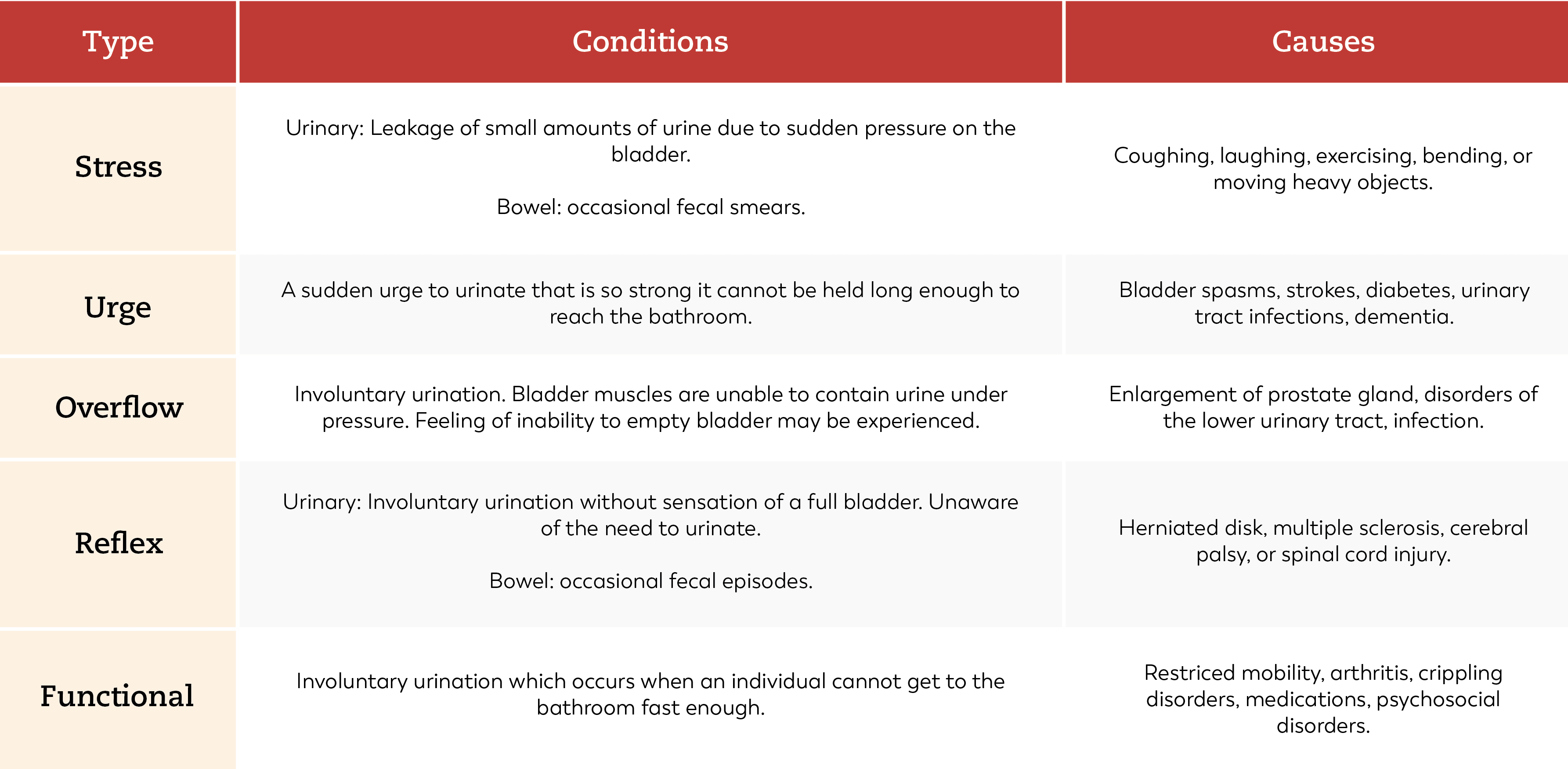 How Does Incontinence Affect my Aging Parent?
If you are caring for an aging parent, there is a 50% chance your parent will experience incontinence or bladder control issues at some point in their life. It may start with drips and dribbles that can be covered up or kept discreet, but it can also be or can develop into full incontinence. By full incontinence, this means total loss of bladder or bowel control, causing large losses of urine unexpectedly.
When incontinence is not appropriately managed, it can make caregiving very difficult. When an incontinence product leaks, the clean-up typically includes a change of the product, changing clothes, cleaning furniture, and maybe changing and washing sheets/linens, and more. Plus, adults can wear anywhere from 4 to 12+ products in a day… in the wrong product, that's a lot of leaks! When caring for an aging parent, appropriately managing incontinence can significantly reduce caregiver stress and burden and give you the ability to enjoy quality time with your parent.
What to do about Incontinence?
While living with incontinence can seem debilitating, you can greatly improve your situation once you find the right product and routine. The first step is to talk to your care recipients' doctor about their condition to determine what is causing the incontinence and what can be done to improve or manage it.
You will also want to find an absorbent product that is effective at managing leaks, while also providing a comfortable fit. At Tranquility, our products are designed for When Performance Matters Most, meaning that we make products that provide superior protection against leaks for all circumstances. In addition, our range of products help ensure that we will meet the needs of comfort and discretion. We have products that fit youth sizes, adult sizes, and bariatric adults (2XL-4XL). Hundreds of caregivers have shared with us how we have improved their lives, and the lives of their care recipient.
Caregiver Recommendations
Here are a few products that are highly recommended by caregivers!
Tranquility Disposable Absorbent Underwear
"Being the caretaker for my 93-year-old father has many challenges but one aspect of his care is simplified by Tranquility. I have been using Tranquility Premium Underwear and booster pads for the past 2 years. They give dad the confidence to go out in public and maintain his daily routine without the worry of embarrassing wet spots. The fear of incontinence vanishes with Tranquility." V.G.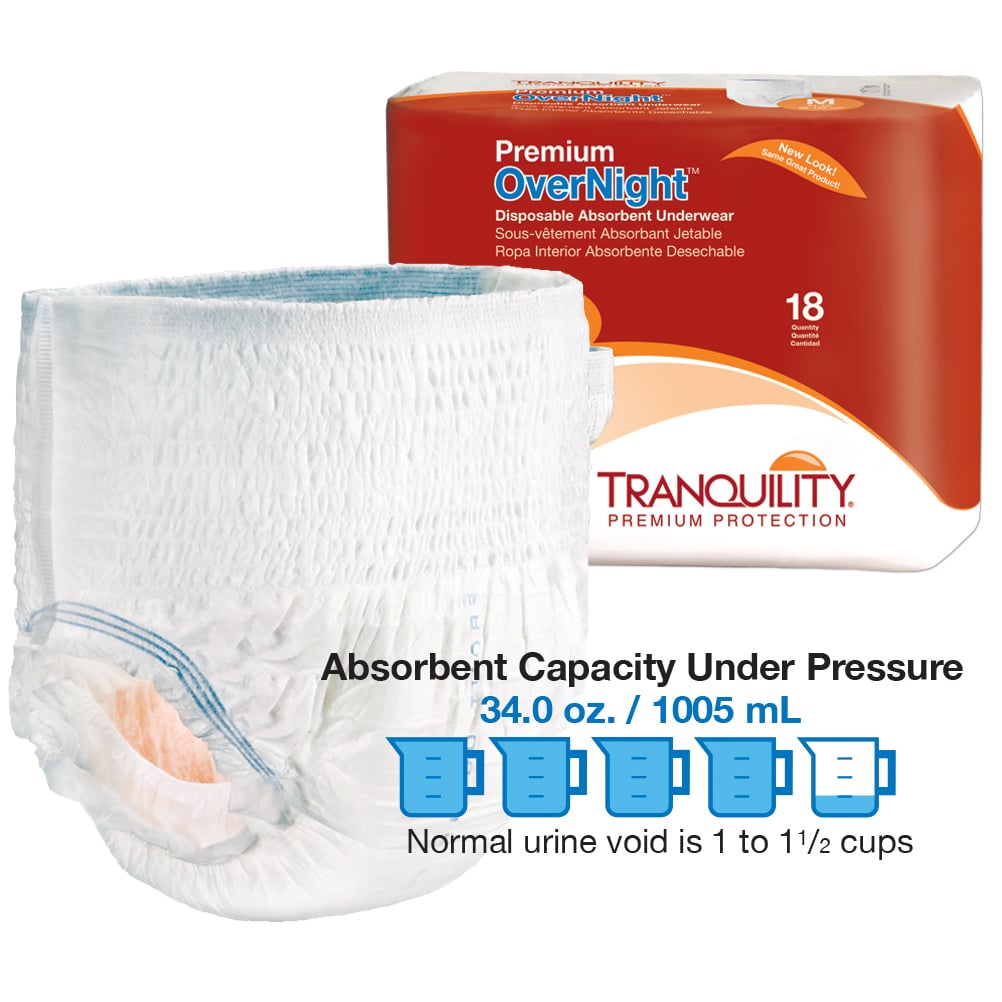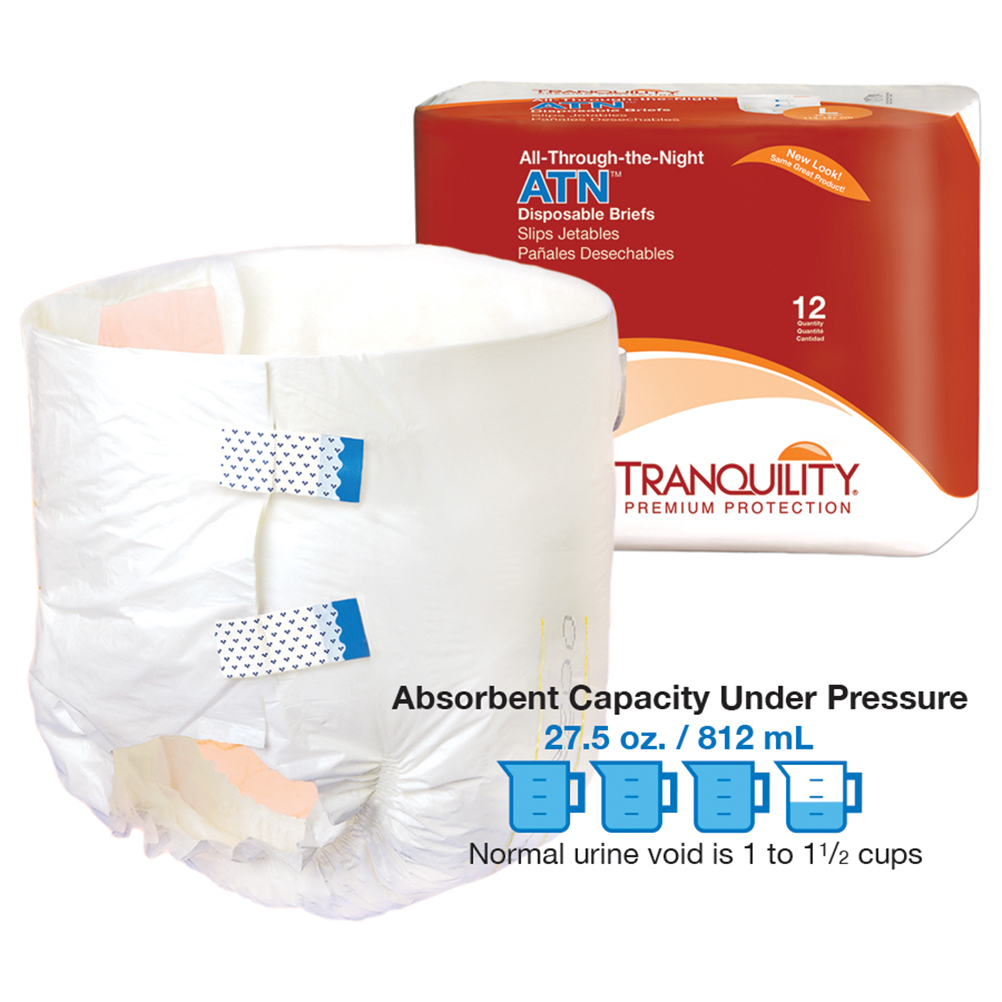 Tranquility ATN (All-through-the-Night) Disposable Brief
"My mom had to get us several times during the night to use the bathroom. We were afraid she would fall. By using the ATN disposable briefs she is able to be comfortable and remain in bed throughout the night. We are very thankful for this product." C.S.
Tranquility Slimline Disposable Brief
"Tranquility Slimline diapers have been a great help in preventing skin breakdown as well as leakage in caring for Mom who is 87 years old and still living at home. As her full-time caregiver and daughter, I particularly like having two separate tab closures on the diaper…refastenable closures. I no longer have to rely upon duct tape!" E.W.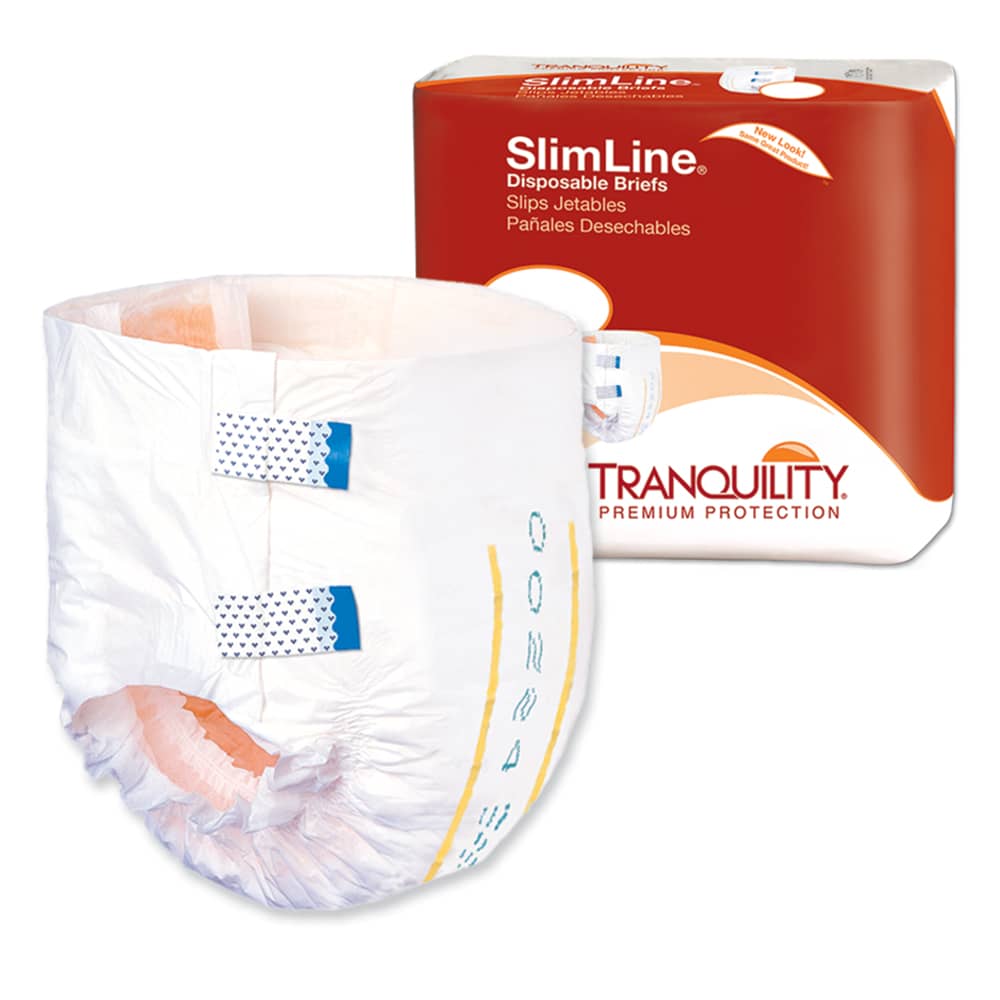 What to do Next?
If you are a caregiver for an aging parent, trust Tranquility to ease the burden of incontinence! Try a free sample of Tranquility products today. You'll love the improvements you see from our products. If you need help finding the right product, use our Product Finder or contact us to connect with a Tranquility representative who can help you find the right product. Our representatives are also available Monday – Friday, 8 a.m. to 5 p.m. EST at 1-866-865-6101.