Benefits of Premium Incontinence Products
Extended wear times and protection from leakage minimizes preventable close contact between patients and caregivers to reduce the spread of illness.
Superior moisture wicking reduces incontinence-related medical issues (such as skin breakdown and UTIs), helping to keep patients out of hospitals and lessen their risk of increased exposure.
Maximum absorbency products keep patients comfortable and dry, leading to a better night's sleep which helps to boost the immune system and overall health.
Resources for managing Incontinence during COVID-19
Managing Incontinence During COVID-19
Here's how patients and caregivers can keep safe during this unprecedented time using high-absorbency incontinence products.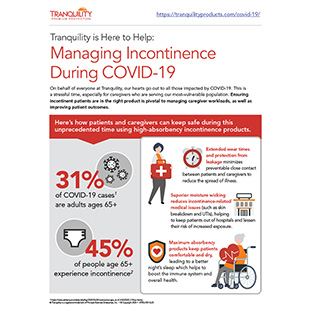 A message from the Tranquility Clinical Service Manager
Learn how Tranquility can help manage incontinence and prevent additional COVID-19 exposure.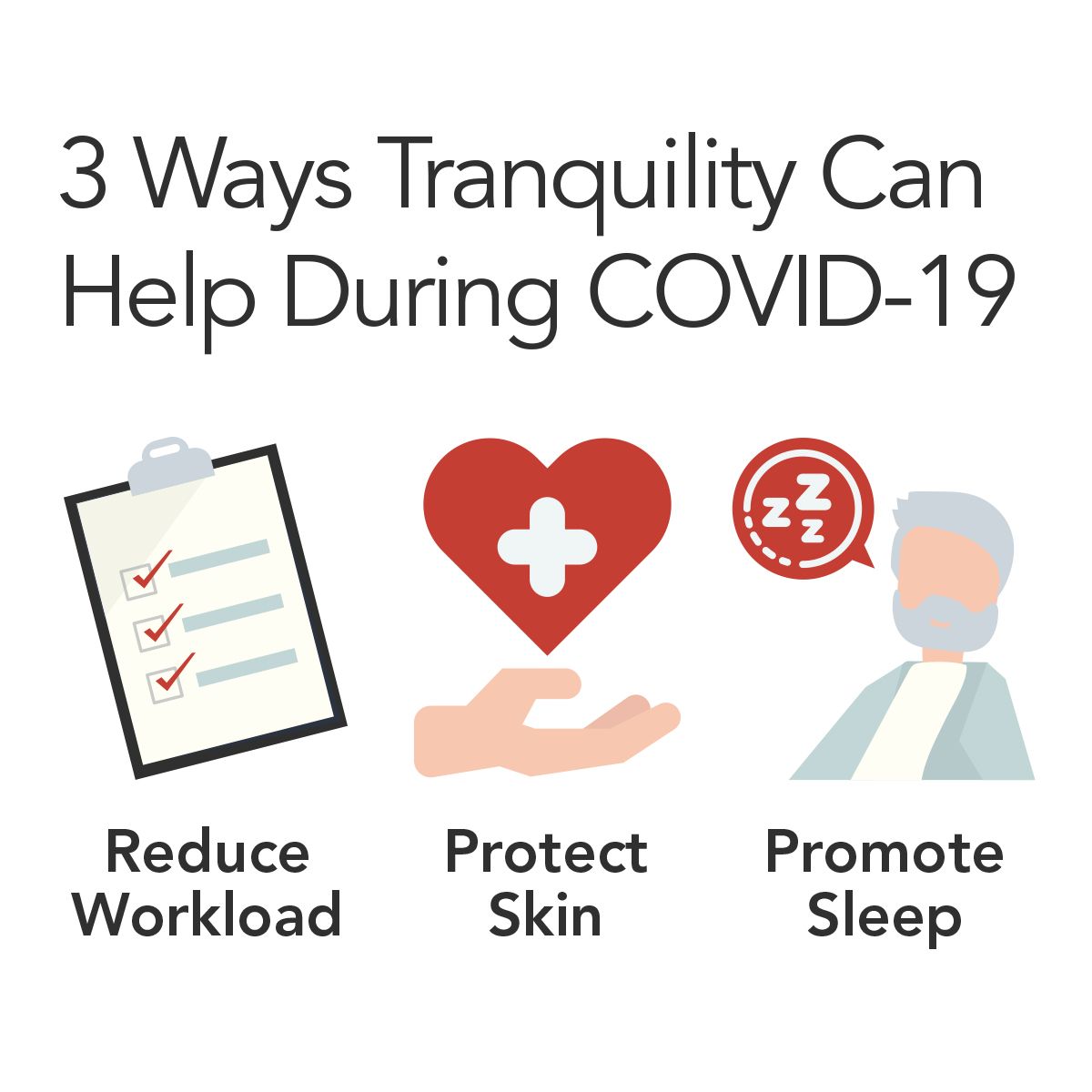 8 Ways Sleep Combats COVID-19
Sleep plays a critical role in the body's ability to restore itself. With the spread of COVID-19, quality sleep is even more crucial for keeping those in your care healthy and preventing further spread of disease.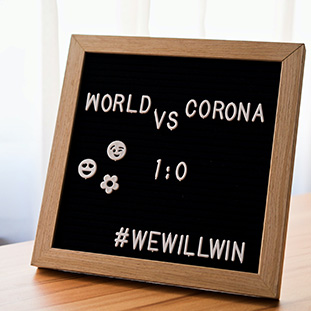 Changing Incontinent Patients During COVID-19
The CDC has repeatedly emphasized the importance of practicing social distancing during the COVID-19 pandemic, but for caretakers of incontinent individuals, social distancing is not always an option.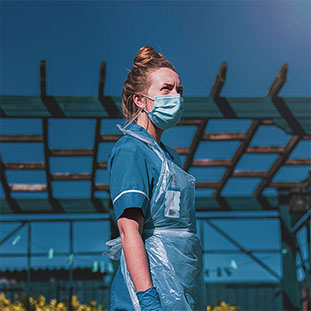 Need assistance? Contact Tranquility