How Tranquility Improves IP and HAI Practices
March 3, 2021
By Nathan Sheffer
By: Judy Borcherdt, RN, BSN, CWCMS; Linsee Nungester, LPN; Nathan Sheffer, MGS
Average time to read: 5 minutes
In two previous articles, Infection Prevention & Incontinence Care and Reduce Healthcare-Acquired Infections, we outlined how incontinence care practices impact the health of both patients and care providers. This article will expand upon how Tranquility® Products can improve healthcare-acquired infection (HAI) and infection prevention (IP) in healthcare facilities.
With COVID-19, the seasonal flu, and various other infections continuing to have a significant impact on healthcare facilities, implementing IP and HAI best practices is essential. Since incontinence management may not be top of mind when it comes to improved IP and HAI protocols, we urge facilities to consider how improved incontinence care practices with Tranquility® can decrease exposure time, reduce caregiver burden, and improve quality of life for residents/patients.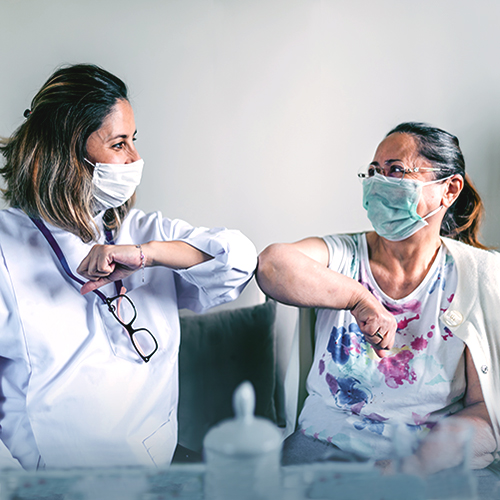 Improving IP Practices During and After COVID-19
We continue to discover new ways Tranquility products can elevate IP practices by improving incontinence care, reducing caregiver exposure time, and containing bodily fluids.
Reducing caregiver and patient/resident exposure time, during the COVID-19 pandemic and flu season, is critical, particularly for those who have these highly transmissible viruses. Patients/residents with mis-managed incontinence may require 4-8 product, clothing, and linen changes per day, representing a significant workload for facility caregivers and increased risk of virus transmission.
In a recent 28-day unbiased trial (no product training) at a large Northeast VA facility, Tranquility reduced caregiver and patient exposure time by 61%, while also reducing the number of brief changes (by 29%), clothing changes (by 65%), and linen changes (by 53%). The ability to reduce exposure time is essential as we strive to stop the spread of COVID-19 and other communicable diseases throughout our healthcare facilities.

Tranquility products absorb multiple voids and allow for extended wear times compared to most other absorbent products. Our superabsorbent technology locks away urine in the core and neutralizes pH, reduces odor, and inhibits bacterial growth.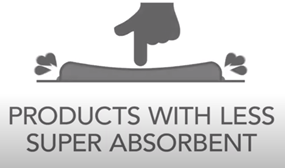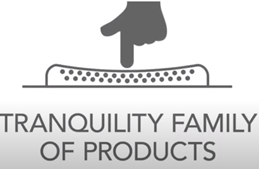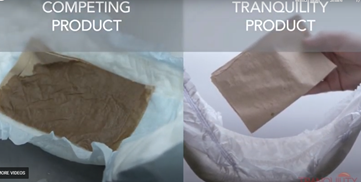 Containing urine and stool inside an absorbent product can be a critical aspect in preventing the spread of infectious disease. Therefore, the containment of urine and stool must be a component of incontinence management. Meanwhile, some facilities manage incontinence with "open-air" (using only an underpad and no body-worn absorbent product like a brief or pull-on style absorbent product); however, skin health can be maintained and even improved with superabsorbent products. Locking away urine and neutralizing its pH fosters an environment for advanced wound healing.
Reducing HAI with Tranquility
According to the CDC, there are approximately 1.7 million HAIs per year1. However, experts claim that 55-70% of HAIs are preventable2. With roughly 32% of all HAIs attributed to urinary tract infections (UTIs), incontinence care practices can significantly impact HAI in healthcare facilities. Additionally, skin and soft issue infections make up over 10% of HAI in adults over the age of 653.
Over the past several years, we have learned that Tranquility reduces the number and frequency of HAIs by offering a superior alternative to catheter use for incontinence management. Significant attention to catheter-associated urinary tract infections (CAUTI), and the elimination of reimbursements for costs associated with healthcare-acquired CAUTI, has led facilities to seek new ways to manage long-term and heavy incontinence.
The clinical design of Tranquility products, including pH neutralization, superabsorbent polymers that keep moisture off the skin, and inhibition of bacterial growth, makes our premium incontinence solutions ideal for incontinence management in long-term care and acute care. Improving the skin microclimate to eliminate moisture and promote healing offers comfort to wearers and improved clinical outcomes for facilities by reducing incontinence-associated dermatitis (IAD) as well as pressure injuries.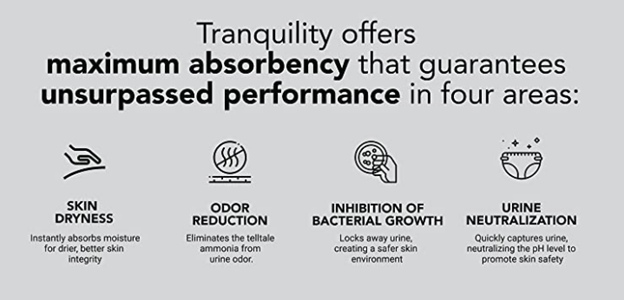 In a recent 30-day trial at a West Coast VA facility, the direct care staff reported Tranquility Products performed better in four areas in comparison to the briefs previously used by the facility.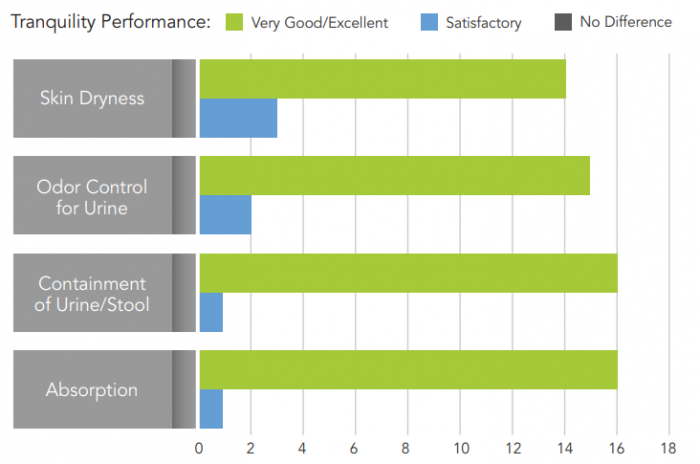 "I can say without a doubt that even though the initial cost seemed higher, we are now using LESS products due to the great effect these Tranquility products have. Our skin problems because of wetness are 0%, satisfaction of the staff and residents and their families (which is always MOST important) has never been higher. And the residents are sleeping through the night, which of course has resulted in a higher level of wellness, less stress on the resident, fewer mind and physical complaints, and a much lower transfer rate to outside treatment facilities for care. We can now focus on resident care and their needs, which again makes everyone happier."
– J.P., Director of Nursing, State Veteran's Home, Fayetteville, AR
About Tranquility
The Tranquility Product Family, including ComfortCare™, Select®, and Tranquility® brands, is designed to address risk factors and care protocols that can materially affect the quality of care for individuals in hospitals, nursing homes, clinics, and home settings. For 30 years, Tranquility has pioneered the development of advanced absorbent technologies that address clinical and safety risks in healthcare to decrease waste, reduce costs, and significantly improve the quality of life for those with chronic health challenges.
"With Tranquility, there were fewer changes and fewer leaks… what an improvement that made for our staff. Yes, we still checked residents every two hours and repositioned those who were at risk for pressure sores. But because we weren't changing them and their sheets, we had time to do other things with residents like give manicures, take walks outside, have a conversation, or frankly, just take scheduled breaks. And for the residents… they were also happier. That's partly because they were able to sleep longer at night, which improved their mood, their mind, and their overall health."
– L.D., Head of Staff Development/Infection Control, Long-Term Care and Assisted Living, Facility San Francisco, CA
Let Tranquility Demonstrate in Your Facility
Partner with Tranquility and we will demonstrate the IP and HAI improvements across your facility. With our no-cost trials, we can customize the products, timeline, training, and data collection to demonstrate the impact Tranquility can have in both your incontinence care, as well as in improving clinical outcomes and reducing costs across multiple aspects of your organization.
Please contact us to further discuss considerations for your facility, including the goals you have for improving IP, HAI, resident care, resident outcomes, caregiver efficiency, reducing costs, and others. We would love to hear from you and support the best incontinence management solutions, improving life for your residents, caregivers, and corporate objectives (costs and outcomes).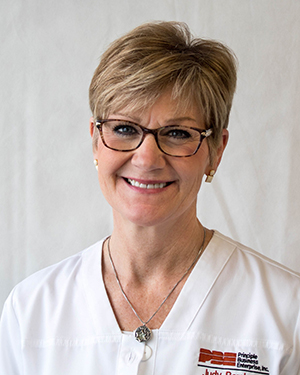 Judy Borcherdt, RN, BSN, CWCMS
Manager of Clinical Services for Principle Business Enterprises
Specializing in Moisture Management and Skin Care Solutions
Email: jborcherdt@pbenet.com
Phone: 567-213-1160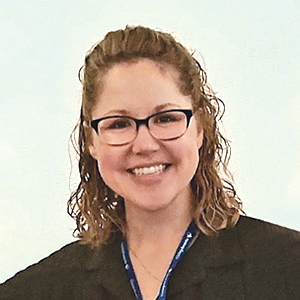 References:
Haque, Mainul et al. "Health care-associated infections – an overview." Infection and drug resistance vol. 11 2321-2333. 15 Nov. 2018, doi:10.2147/IDR.S177247
Bearman, G., Doll, M., Cooper, K. et al. Hospital Infection Prevention: How Much Can We Prevent and How Hard Should We Try?. Curr Infect Dis Rep 21, 2 (2019). https://doi.org/10.1007/s11908-019-0660-2
Katz, Morgan J, and Mary-Claire Roghmann. "Healthcare-associated infections in the elderly: what's new." Current opinion in infectious diseases vol. 29,4 (2016): 388-93. doi:10.1097/QCO.0000000000000283