How to Receive Booster Pads & Incontinence Supplies through Medicaid
September 9, 2021
By Robert Recker
Are you or someone you care for experiencing leakage, odors or uncomfortable wetness in their disposable brief or underwear? If so, booster pads are a great way to "boost" absorbent protection. Booster pads continue to grow in popularity as caregivers and family members are learning how they can make incontinence care more manageable. Plus, like many other incontinence care supplies, they are typically covered under Medicaid in most states.
Let's take a look at how you or someone in your care can receive booster pads through Medicaid, as well as the best ways to use booster pads to provide additional security and protection.
Introduction to Medicaid Coverage
If you or the person in your care is eligible for Medicaid, you may be able to order this extra absorbent protection at little or no cost. Medicaid is a public health insurance system designed to assist those who may be low-income, elderly, disabled or blind. Medicaid provides health insurance for approximately 20% of the U.S. population, making it possible for those who qualify to receive the healthcare services and supplies they need to manage medical conditions, such as incontinence.
While each individual state determines its own guidelines for who qualifies for coverage, all states follow the Affordable Care Act, which mandates that states consider modified adjusted gross income (MAGI) as a main factor for Medicaid eligibility. MAGI calculates taxable income and tax filing relationships to verify eligibility; however, the requirements can differ from state to state. Medicaid benefits also vary from state to state. It may seem confusing to know whether you or the person in your care is eligible for Medicaid coverage, but you can quickly determine if you qualify by using the Medicaid calculator at Healthcare.gov to submit your state and income information.
Medicaid Coverage for Incontinence Supplies
Your next question may be, "Does Medicaid cover incontinence supplies?" The quick answer is "yes." State Medicaid programs typically cover incontinence supplies, such as boosters, disposable briefs, pull-on underwear and underpads, including youth products, for specific Medicaid recipients.
Incontinence supplies may be covered by Medicaid for those who are elderly or disabled, or children with complex health care needs (coverage usually starts around ages 3-4, when children typically begin to self-toilet). To receive incontinence supplies through Medicaid, the recipient must obtain at least one of the following:
Physician's prescription with qualifying diagnosis
Prior Authorization (PA)
Letter/Certificate of Medical Necessity (LMN)
When seeking a medical diagnosis from a physician, the best option may be to request a detailed prescription or letter from the physician that indicates the qualifying diagnosis, the product type required to treat it and the estimated number of products needed per day.
To learn more about how incontinence products are covered by Medicaid, check out the Tranquility Medicaid Incontinence Supplies Guide.
How Booster Pads Work
Once you are ready to begin obtaining medical supplies through Medicaid, you may learn that your Medicaid supply providers only offer generic, low-absorbency disposable briefs and underwear, which may not provide enough protection for those with heavy incontinence or who regularly experience leakage. If this is the case, adding a Medicaid-covered booster pad could be extremely helpful. If booster pads are covered in your state, we recommend that you make the most of your incontinence product coverage by giving boosters a try.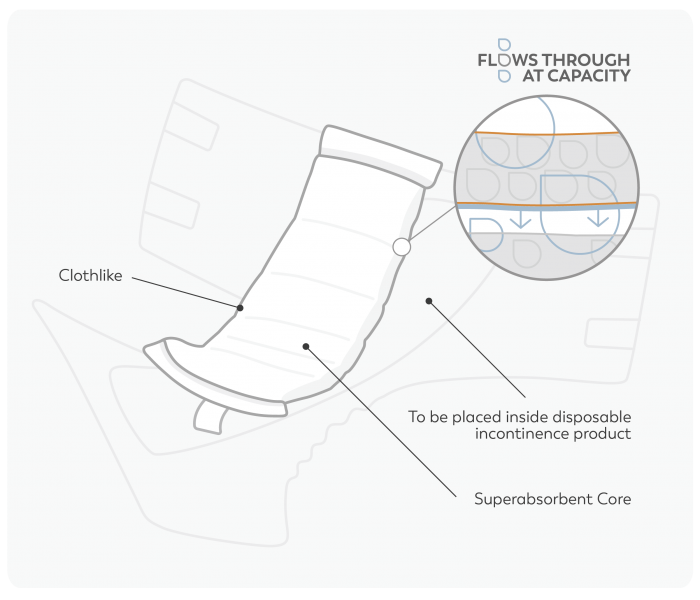 Boosters are not like personal care pads and other absorbent liners that have a waterproof backing, which are designed to be worn in regular underwear. Booster pads must be used inside a disposable absorbent product, such as tab-style briefs or pull-on underwear. They are designed to absorb a certain amount of fluid before they allow additional fluid to pass through to the disposable product, effectively adding absorbent capacity and extending the wear time of the disposable product.
Check out this 2-minute video to learn more about Tranquility Booster Pads
It is important to distinguish personal care pads from booster pads. Personal care pads have a waterproof backing and should not be worn inside of another disposable product, such as pull-on underwear. Personal care pads are not designed to allow fluid to pass through like boosters do; when personal care pads reach capacity, excess fluid could actually leak out the disposable product instead.
Where to place booster pads
Boosters offer great flexibility and personalization because they can be placed in the specific area where extra coverage is needed. For women or girls, this may be more in the center of the disposable product holding it, while for men or boys, it may be needed more in the front of the product. Boosters can also be placed on the side of the disposable product to help stop leaks near the leg openings, especially for side-sleepers at night. Just make sure the booster does not extend outside of the disposable product; otherwise, excess fluid that passes through it could leak outside of the product, as well.
Booster pads can be folded for better placement and even doubled on top of each other, but you should never cut a booster. This could affect the pad's ability to retain fluid and properly pass it to the disposable product holding it.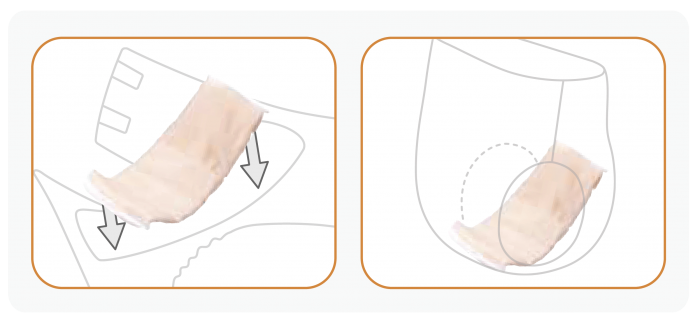 We're here to help
With a Medicaid Specialist on staff, Tranquility is here to help you navigate Medicaid guidelines and coverage. If you are ready to give Tranquility boosters a try, just complete our Medicaid Free Sample form and we will send you a sample so you can experience the quality and performance for yourself. Our superior products are widely regarded as the best incontinence product options under state Medicaid benefits!
We understand how confusing Medicaid benefits and services can be, and we strive to make obtaining the best incontinence products easier for you or those in your care. If you experience any challenges or have questions, please contact us and we'll be happy to help.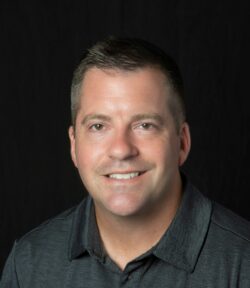 Robert Recker
Robert is a Senior Manager of Content Marketing for Principle Business Enterprises, parent company of Tranquility Brand Continence Care Products. He has 15 years of experience creating online educational content in the healthcare industry, specializing in medical supplies.
For more information or questions about this article, please call 1-419-352-1551 or email CustomerService@pbenet.com.