Winter Isolation for Older Adults
December 12, 2019
By Josef Halcomb
Winter is here. In many parts of the country, it is cold, the days are shorter, and there may be snow, heavy winds, or other inclement weather conditions. These factors make winter one of the hardest times for older adults, particularly for adults that live alone, because they tend to stay inside more to avoid the cold conditions (even if that cold is relative, people of Arizona and Florida). The culmination of these elements increases older adults' risk of isolation and depression.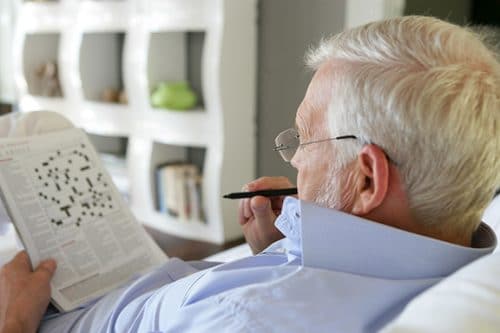 The struggle with isolation and depression is often worsened around the holidays when individuals elect to remain at home rather than bearing the cold, and in certain areas of the country, avoiding snow or icy conditions. This is the time of year to celebrate holiday traditions, and if travel or transportation is now more difficult, older adults may feel lonely or depressed with their current situation. Similarly, certain friends and family members may no longer be around, and this may bring emotions of sadness and loneliness.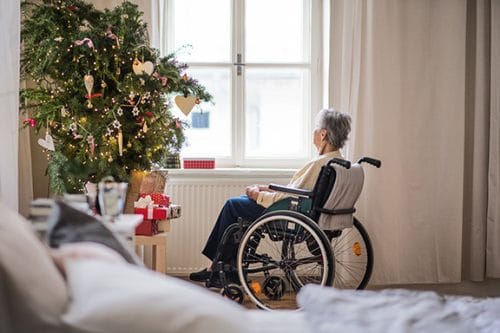 Winter can be a challenging time for anyone! We hope you can use the tips below to help yourself or someone you know fight winter isolation and depression this season.
Accomplish a Daily Goal
Each day, or each evening, set a goal to accomplish at least one thing for that day (or the following). Setting daily goals like going to the grocery store, cleaning up the kitchen, or calling a friend will help you feel accomplished at the end of each day. However small or big your goal may be, setting one will help keep you accountable and motivated, and it will help you feel more fulfilled at the end of the day. If you need help to accomplish a goal, reach out to a friend, family member, or neighbor. This will help you feel connected with others and help you accomplish goals with others.
Find Activities to do at Home
Make a list of different activities that you can do at home to help your body stay active and your mind engaged. There are many helpful activities that you can do at home!
Clean out your closet (consider donating clothes or coats to people in need)
Organize a room you've been avoiding
Play a game (word game, card game, online game, apps on phone or tablet, etc)
Read a book
Make a scrapbook with old pictures (or even just using holiday catalogs)
Challenge yourself to learn something new (like a new game, new interest, or a new hobby)
Reflect on What You Are Thankful For
Make a list or just visualize all the people and things you are grateful for. Think about all the good memories you have with your spouse, old friends, or family members. Look through pictures from previous holidays, birthdays, and other events to spark the nostalgic memories of the life you've lived. While growing older can certainly be tough, consider all the wonderful times you've had and everything that brought you to where you are today.
3 Tips for Caregivers During Winter
Call and Visit Often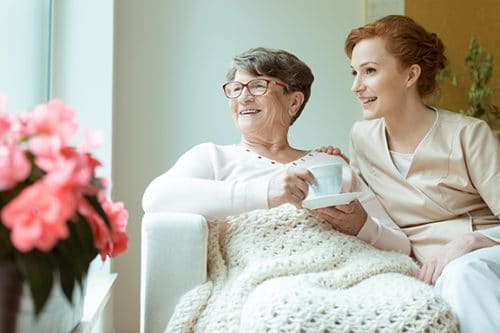 Calling and visiting the person you care for is a great way to check up on them and help them feel connected. Be sure to ask how they are doing, find out if they need anything you can help with, and share what is going on in each of your lives. Being in close communication during the winter is very important to ensuring your care recipient is safe, secure, and connected. Visiting and spending quality time with an older adult you know or care for is so meaningful during the cold and dark winter months.
Ensure Daily Needs are Being Met
Even more than normal, make sure the person you care for has the essentials they need every day. From adequate food, water, and entertainment, make sure that if bad weather or even worse, sickness, settles in, your loved one will have what they need. As the days get shorter, it is easier to skip meals and skip self-care activities. Do what you can to make sure the person you care for has what they need to be healthy and happy during the winter.
Create Meaningful Events and Activities
During the winter months, older adults that live alone or spend a lot of time alone often need something to look forward to, especially around the holidays. As a caregiver, consider activities or events that you can coordinate or attend with the person you care for. Activities like a night out to dinner, a trip to the store, or holiday shopping can help your care recipient feel connected with others and a sense of engagement. There may be charity events or other events in your area (movies, shows, celebrations, volunteer opportunities, galas, silent auctions) that would be opportunities for fun social engagement.
Don't let Incontinence Keep You Isolated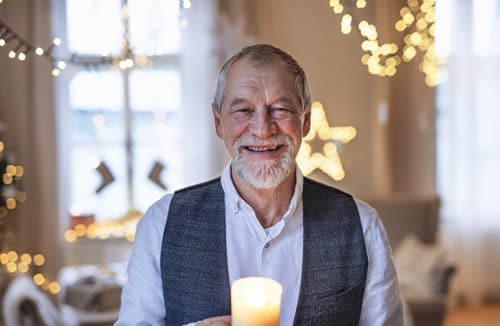 Adults with incontinence are at a higher risk of isolation due to the nature of the condition. Adults with mismanaged incontinence may avoid social situations where they worry about leaks or odor, and the embarrassment that accompanies it. In the winter, the risk of isolation is heightened for the reasons we've discussed, combined with the nervousness about an incontinence episode.
If you or someone you know is dealing with leaks, odors, or worry about their incontinence, Tranquility is a premium solution that can help you regain confidence and dignity. With the increased risk of isolation during winter months, don't let incontinence keep you or someone you know at home. Tranquility products allow for hours of protection for uninterrupted sleep or daytime activities. Contact us to receive a free sample or to learn more about how Tranquility transforms lives!