Choosing the Right Bariatric Adult Diaper: How to Buy Plus-Sized Adult Diapers
August 7, 2023
By Robert Recker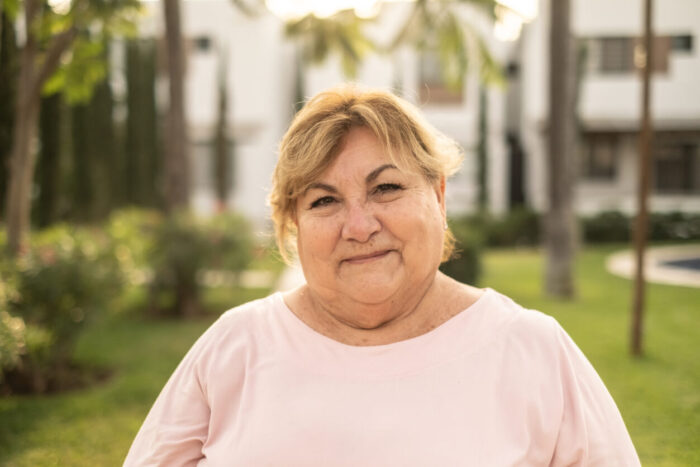 Choosing the right bariatric diaper can be a challenge, but this buyer's guide can help. Learn about the different types of plus-sized diapers, product features and benefits, and sizing options available.
What are Bariatric Adult Diapers?
Bariatric adult diapers describe a category of disposable incontinence care garments that are made in expanded waist sizes for people of larger stature. For Tranquility, bariatric adult diapers start at 2XL and go up to 5XL in size, providing a comfortable fit for a maximum waist size of 108″.
Bariatric diapers are designed to contain both urinary and bowel incontinence.
Bariatric Adult Diapers are tab-style products that provide you with the highest level of protection and coverage.
Why are Bariatric Diapers Needed?
Proper sizing is critical for any incontinence disposable products to perform their job correctly. Heavy absorbency diapers are made for plus-size adults who have a larger-than-average body mass index or a larger waist measurement.
These plus-size diapers are created with additional material to provide extra coverage and security; many bariatric briefs are made with a highly absorbent core, for those experiencing heavy to severe loss of bladder control and bowel incontinence.
What Are the Top 5 Considerations When Shopping for Bariatric Diapers?
Finding the right bariatric diaper can be difficult, because not all incontinence product makers offer plus-sized disposable garments. That's why it's important to try out different brands and product types to find one that works for you.
If you're looking to find the best bariatric diaper that is comfortable and keeps your skin feeling dry and healthy, we've got you covered. Here are five factors to consider when choosing bariatric diapers:
Size
Not all incontinence product manufacturers offer plus-sized diapers that are truly designed for people of larger stature. For instance, one thing we hear oftentimes from consumers and caregivers is that other manufacturers' supposed bariatric-sized products are too tight in the side panel area, causing the skin to get pinched and leaving the wearer feeling squeezed and uncomfortable.
Tranquility designs its bariatric diapers with stretchy side panels that securely wrap around the body without pinching or constraining, offering a truly comfortable fit – all the way up to 108″ waists!
Plastic or Clothlike Materials
Bariatric diapers are available in either a poly (plastic) backsheet or a clothlike backsheet for added comfort and breathability. While both materials are moisture-proof and designed to stop fluid and liquid bowel from leaking through, there are other differences.
For example, some wearers simply feel more secure with the look of a plastic outer lining, which gives them assurance that no liquid will escape. But for others, the more gentle feel and quieter, crinkle-free clothlike material is an important feature to them.
Whether you select plastic or clothlike material is your personal choice.
Breathability
If your skin is sensitive to certain materials or conditions (like heat and humidity), look for bariatric diapers designed with breathable materials to keep skin healthy.
The Tranquility AIR-Plus Bariatric Disposable Briefs (Item #2195) are 100% breathable, allowing for complete air circulation. Each portion of the brief has microscopic pores that allow moisture vapor to escape for total comfort. This is especially important where skin can fold and trap in damaging heat and moisture.
Absorbent Capacity
The amount of liquid an adult diaper holds can vary widely based on adult diaper brands. If you are experiencing leaks, it may be time to try a more absorbent product with a more highly absorbent core. In general, bariatric products provide extra absorbency, with capacities ranging from 19-34 oz – that's maximum absorbency offering more than a quart of fluid!
Product Style
The last factor to consider when selecting the right plus-size adult diaper is whether you prefer brief-style diapers with tabs (or refastenable tabs), or pull-on style protective underwear.
Those who prefer the feeling of "regular underwear" usually prefer the pull-up style protective underwear. As the name implies, the wearer can pull up the garment to put it on and pull it down to remove it when it's time for a change. Most pull-up style underwear have tear-away side seams that give wearers the option of ripping them down the sides instead for removal (similar to tab-style briefs); this makes it easier to remove while lying down. Pull-on style underwear may feel more familiar for those who are new to experiencing incontinence and want to wear something that doesn't feel too different from their normal underwear.
Brief-style diapers with tabs may be the best plus-size adult diapers for individuals who experience urinary incontinence and have limited or no mobility. Bariatric briefs are easier for a caregiver to open and check, and then change if needed, while the wearer is lying down. Tab-styled, plus-size adult diapers are also often used in hospitals or settings where an individual may need to remain in bed. Finally, bariatric briefs can be more adjustable than a pull-on, especially if (like many Tranquility products) they feature four or more refastenable tabs that can be closed and re-opened to create a more snug or looser fit, depending on personal preference.
Regardless of style, disposable products also have a number of traditional product features to look for, including wetness indicators that turn color or fade away to let you know when a change is needed; leg gathers, leg guards or leg cuffs that help secure leaks and direct the flow of liquid into the absorbent core; or fast-wicking acquisition layers that keep moisture away from delicate skin. Most Tranquility products offer wetness indicators, Kufguard leg cuffs and other helpful features for maximum comfort, convenience and protection.
What Are the Best Bariatric Diapers to Look for?
Tranquility is a pioneer of bariatric care, as the first incontinence product manufacturer to offer a plus-sized diaper for adults. For decades, we have made caring for bariatric individuals a focus of our business.
Our bariatric diapers were created to provide enhanced comfort, dignity and extra protection for people of larger stature (or obese individuals who exceed a certain body mass index) and experience heavy to severe bladder loss and bowel incontinence. Tranquility's bariatric diapers are designed with special stretchy sides and waistbands that smoothly expand to conform to the body without pinching the skin.
Our plus-sized diapers and related adult incontinence care products give our wearers the perfect combination of maximum leakage protection, skin health enhancement and comfort, with product options like 100% fully breathable materials, a high-rise front panel and stretchy sides that comfortably fit larger waist sizes up to a 108".
We are one of the most popular brands for bariatric diaper products and extra care items and are the best solution for those who are attempting to manage heavy to severe loss of bladder control and bowel incontinence.
Bariatric Products Size Chart

This size chart shows the range of sizes available as well as absorbent maximum capacity for the three Tranquility Bariatric Disposable Briefs with tape tabs options: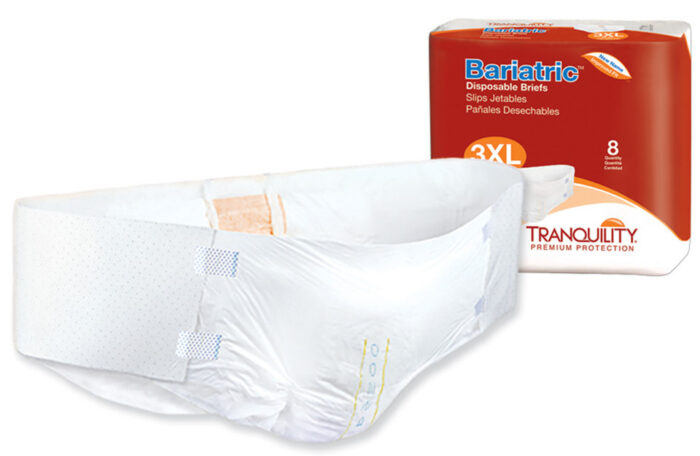 Item #2190 – Tranquility Bariatric Disposable Briefs – The original Tranquility Bariatric Brief provides full-stretch comfort in a 3XL size for the perfect fit.
Breathable, stretchy side panels comfortably fit up to a 96" waist and hip size. This full-fit brief has four refastenable tabs that can be opened and re-closed to provide the perfect fit and make it easy to check before changing, plus a wetness indicator.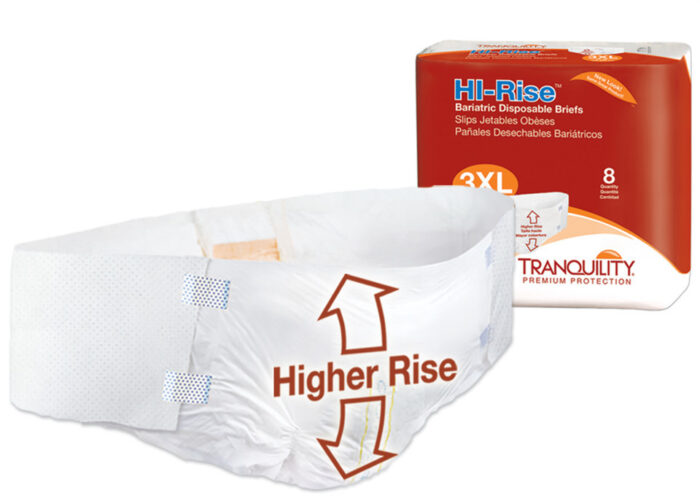 Item #2192 – Tranquility HI-Rise Bariatric Disposable Briefs – In addition to the features of our original Bariatric Brief, the Tranquility Premium HI-Rise Bariatric Brief provides full-stretch comfort in a 3XL size with higher coverage than other diapers for the perfect high-rise fit.
They are designed with additional material that rises above the waist in the front, providing wearers extra assurance that they are protected. Breathable, stretchy side panels comfortably fit up to 96" waist-hip measurements.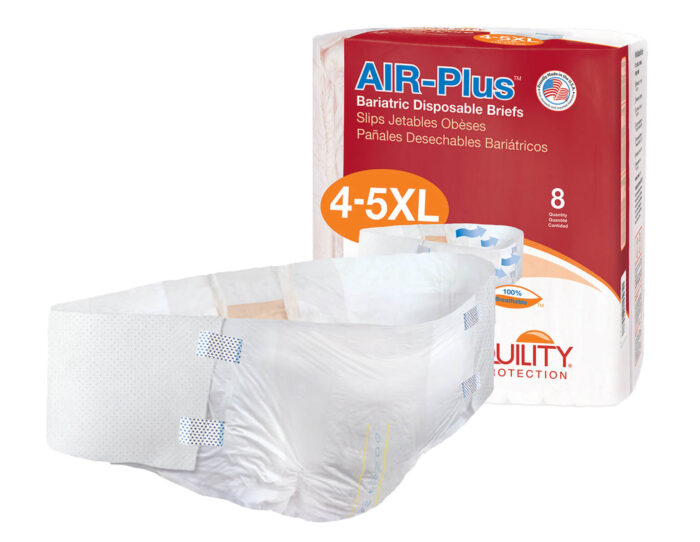 Item #2195 – Tranquility AIR-Plus Bariatric Disposable Briefs – In addition to the benefits of our original Bariatric Brief, the Tranquility Premium AIR-Plus diaper provides other features for complete skin health protection with our largest of the bariatric sizes, with a 4-5XL plus-sized fit for up to a 108″ waist-hip tape measure size.
Protect your skin from damaging moisture with 100% breathable materials that allow heat, humidity and moisture vapor to escape and air to circulate.
This is especially important where skin can fold and trap in damaging heat and moisture.
Additional Products
In addition to the three briefs with tabs detailed above, Tranquility offers additional bariatric incontinence products, such as:
• Disposable underwear (pull-ups style) offering best-in-class absorbency and comfort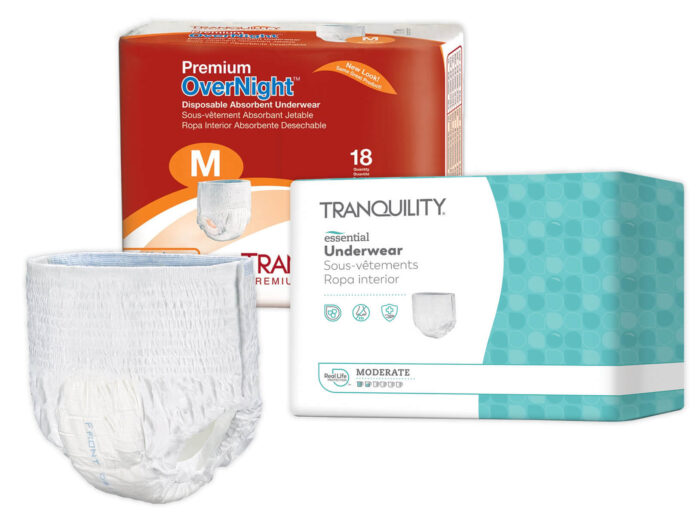 • Underpads and booster pads for additional absorbent capacity and protection against accidents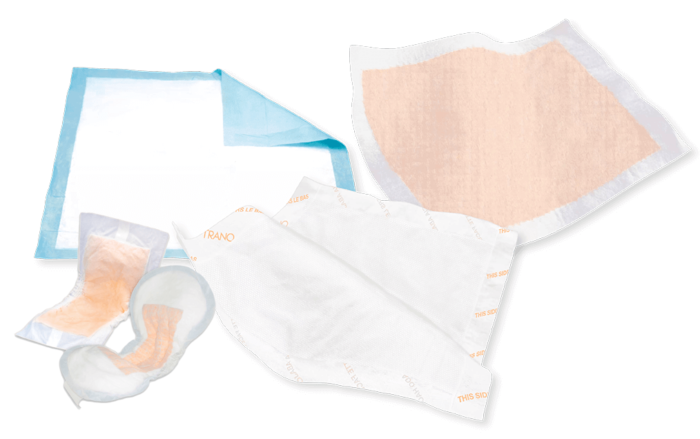 • Supplementary incontinence care items like Tranquility ThinLiner Moisture Management® Sheets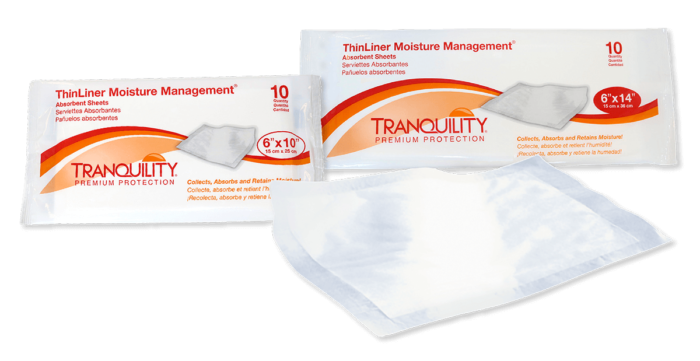 For More Help
If you need help selecting the right bariatric tab-style briefs or protective underwear in the correct size and level of absorbency for your needs, please call a friendly Tranquility Care Center representative at 1-866-865-6101, Monday-Friday, 8 a.m.-5 p.m. EST or email CustomerService@pbenet.com.
You may also complete a brief survey to get a free product sample here.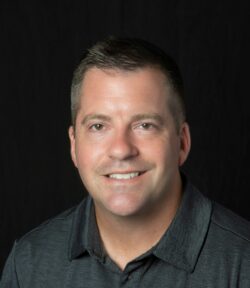 Robert Recker
Robert is a Senior Manager of Content Marketing for Principle Business Enterprises, parent company of Tranquility Brand Continence Care Products. He has 15 years of experience creating online educational content in the healthcare industry, specializing in medical supplies.
For more information or questions about this article, please call 1-419-352-1551 or email CustomerService@pbenet.com.