Real Stories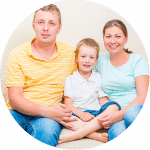 "Our son quickly outgrew traditional sized diapers. Before starting to use Tranquility Products, we used different brands and sizes of traditional diapers. We continued to have problems with leaks and skin irritation. I'm very glad we made the decision to use Tranquility Products. We no longer have leaks or skin irritation. Our son seems to be much more comfortable!!"
- A.H., Mother and Caregiver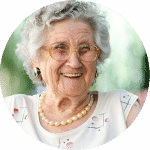 "I have suffered from stress incontinence for many years. I have tried many brands and types of pads. All have been unsatisfactory. They have been ill fitting - too thick or wide causing bunching. This led to painful rashes. Thankfully I am now using Tranquility pads. No more ill fit or bunching. Best of all - no rashes. They are so soft. Sometimes I forget I have them on."
- R.N., Wearer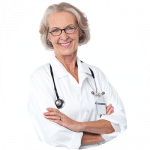 "As the past Director of Nursing in a large nursing home continuing care center I have had much experience with incontinence products. Tranquility overnight protection are my favorite choice for skin protection, absorbency, and comfort. I used them for my father's care for 5 years and now for my 96 year old mother."
- R.D., Caregiver and DON
A soft, flow-through pad designed to fill to capacity and then pass additional fluid into the primary garment.
---
Sizes:


Product fluid capacity represented by standard 8-ounce measuring cup.
---
Product Information
A booster pad adds absorbency to any disposable undergarment. The soft, flow-through pad fills to capacity and then passes additional fluid into the primary undergarment. The pad is secured in place by an adhesive strip where extra absorbency is needed. Latex-free.

CL – Cloth-Like Backsheet
Product outer layer is soft and rustle free.
AS – Adhesive Strip
Secures product in place.
| | |
| --- | --- |
| Model Number | 19244 |
| Size | Regular |
| Size Dimensions | Pad Dimension: 12″ x 4″ |
| Capacity-C.U.P.S. (oz.) | 5.3 |
| Capacity (mL) | 157 |
| Package – Bag Count | 25 Count |
| Package – Case Count | 200 Count (8 Bags) |
| Backsheet | Cloth-like |
| Product Style | NA |
| Urine/Fecal Needs | Urine ONLY |
---