Autism and Incontinence
April 13, 2023
By Robert Recker

Autism isn't a single disorder, but a spectrum of different types, also known as autism spectrum disorders (ASD). Each person with autism has different challenges and strengths. Autism is generally characterized by challenges with speech and nonverbal communication, social skills and repetitive behaviors (learn more from Autism Speaks). People with autism are at a higher risk to develop or experience incontinence compared to those who do not have autism. People with autism can have multiple types of incontinence due to their condition, and this can change how incontinence is managed.
The primary types of incontinence experienced by children (or adults) with autism are:
Urge incontinence
Functional incontinence
Bowel incontinence
Difficulties toileting
The Types of Incontinence with Autism
Urge Incontinence. Urge incontinence is when a person has a sudden urge to urinate that is so strong it cannot be held. The person is unable to get to the bathroom quickly enough before their bladder leaks. Children with autism can experience urge incontinence if there is a disconnect between the muscles in the bladder and the brain. The signal exchange between the bladder and the brain that notifies a person that they need to use the restroom may be impaired due to autism. In some cases, the person does not recognize the urge to urinate or don't recognize it until it is too late, causing an accident or leakage.
Functional Incontinence. Functional incontinence is when a person cannot get to the bathroom fast enough. Those with autism may not be able to locate or get to a restroom when they need to go.
Bowel Incontinence. Bowel incontinence is the involuntary loss of fecal matter. It has been shown that children with autism are delayed in developing bowel control compared to children who do not have autism.
Difficulties Toileting. Children with autism may be slower to develop the ability to use the toilet on their own. There is difficulty knowing when to use the toilet, communicating the need to go, getting to the toilet, cleaning themselves, and using new or unfamiliar types of toilets.
How Incontinence Products Can Help
Often, people with autism can learn to control incontinence through training and repetition. During this time, incontinence products can be a huge help to parents and caregivers, easing the difficulties and stress of accidents. Knowing an accident will be contained, and skin will be protected from wetness and rashes, can give parents and caregivers added peace of mind. The right overnight product can even provide a better night's sleep.
Tranquility® offers youth-sized diapers to bridge the gap from baby diapers to adult diapers. Tranquility has pull-on style underwear and tape-tab style briefs in youth size up to adult sizes. If your child has outgrown baby diapers and is still having accidents (urinary or fecal), Tranquility has the solutions you need to keep your child protected while learning to control their incontinence and use the toilet.
A Note on Medicaid-Covered Products
Parents of children with autism should be aware that incontinence products may be covered at no cost under their Medicaid benefit or state waiver programs. In fact, in most states Medicaid eligibility starts at age 3 or 4 if the child has a medical necessity or a qualifying diagnosis, which may include autism. Please read our comprehensive guide to Youth Incontinence and Medicaid for more information.
Tranquility recently refreshed its Tranquility Essential line of products that includes products designed specifically for youth. Our Disposable Pull-On Underwear is available in Heavy and Moderate protection levels in sizes ranging from Youth Medium to Youth XL; while our Breathable Briefs come in Heavy protection in an Extra-Small/Youth 6-7 size. Additionally, our Tranquility Essential brand was developed to meet the strictest state Medicaid performance requirements.
Real Stories with Autism
Read the testimonials below to see how Tranquility has helped the lives of families dealing with autism.
"I buy Swimmates® for my autistic grandson. They are strong and don't come apart easily. I would recommend these to anyone with incontinence issues. They hold up well." – Verified Tranquility Customer
"My son has multiple disabilities, including autism. I realized that potty training wouldn't be a reality for him until about age 8 to 10. By age 5, he had outgrown all of the diapers that mothers buy in stores for their babies and toddlers. I was at a loss of what to purchase for him until I found an offer of free samples from Tranquility. My son is now 6 years old, has been wearing Tranquility for over a year and will continue to wear them until potty trained. They are perfect for him!" – K.M.
"My 6-year-old son, who has CP and Autism, would wake up three times per night, soaking wet. Once we started using the Tranquility ATN (All-Through-the-Night) Briefs, he finally can get a good night's rest." – J.V.
"Tranquility Premium products do not leak. Even when they get wet they hold together well. The durability of the pull-up underwear is second to none. This item is a must-have!" – J.R.
"My son's autism has put us behind for many major milestones, including toileting. These Tranquility diapers are cost-effective and allow him to be comfortable, while we pursue toilet training at our own pace. Slow and steady is key, and these diapers give us the extra size leeway we needed. Thank you!" – E.M.
If you need assistance finding the right product or want to talk to a professional about the challenges you are having with incontinence, our team is here to help! Call us at 1-866-865-6101 Monday through Friday from 8 a.m. to 5 p.m. ET to speak to an expert about your incontinence questions.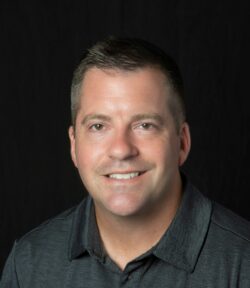 Robert Recker
Robert is a Senior Manager of Content Marketing for Principle Business Enterprises, parent company of Tranquility Brand Continence Care Products. He has 15 years of experience creating online educational content in the healthcare industry, specializing in medical supplies.
For more information or questions about this article, please call 1-419-352-1551 or email CustomerService@pbenet.com.