Youth Incontinence and Medicaid
April 26, 2023
By Janet Firestone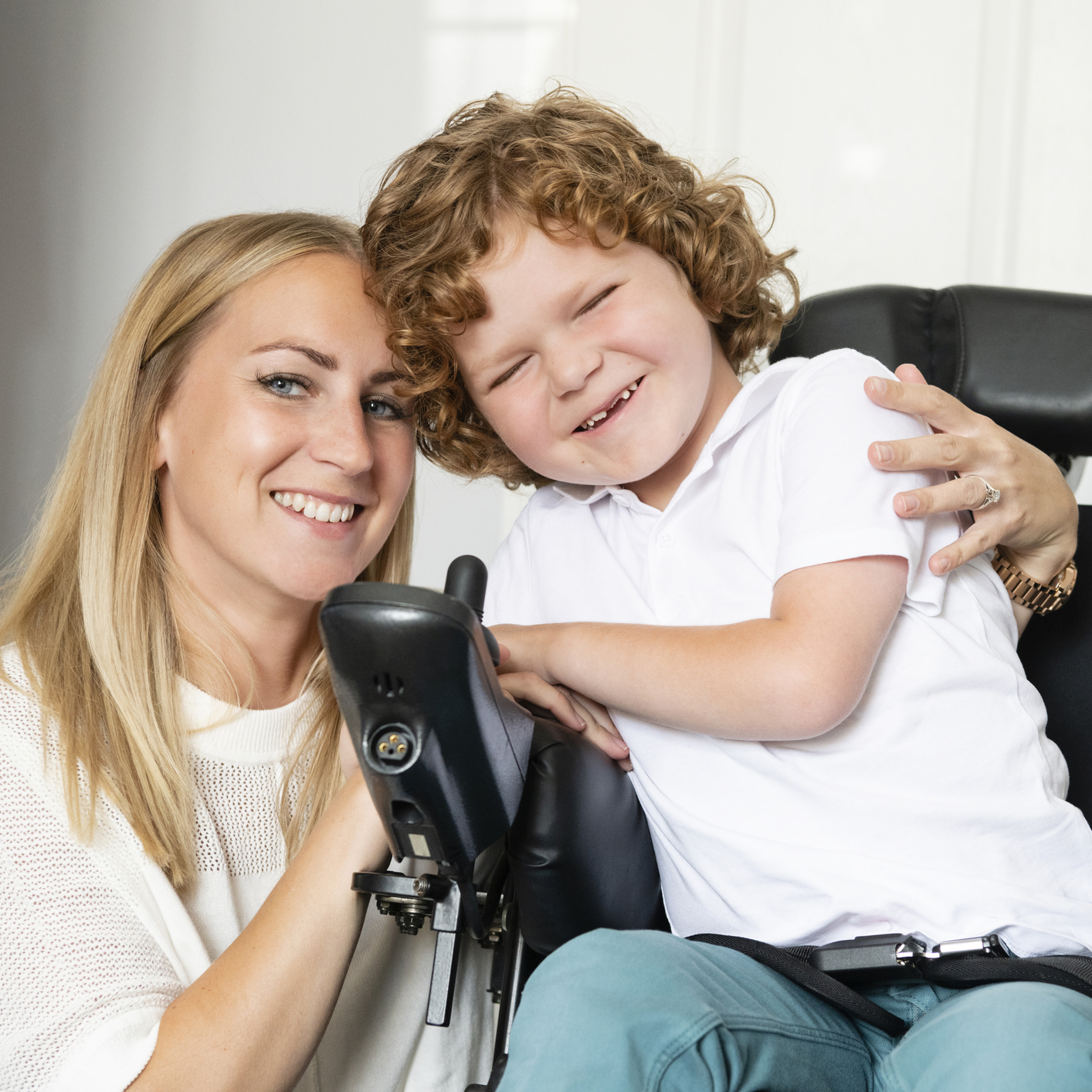 Caring for a child with special healthcare needs can be an overwhelming journey between doctor appointments, therapies and medical supplies.
I have been blessed to be able to help hundreds, even thousands of people, with that last part.
As an incontinence products specialist for over 25 years, I have assisted families by explaining their Medicaid incontinence benefits to them, specific to the youth products they were seeking, and specific to the Medicaid guidelines in their state.
Now, I am thrilled to share a brief Webcast that I took part in making, called "Incontinence and How Medicaid Can Help – Plus 3 Secret Tips," which is a great resource for those new to Medicaid.
It's so important that families take the time to explore whether diapers and other incontinence products may be covered at no cost under their Medicaid benefit, because these products can be one of the largest daily expenses they have. In fact, an article from Complexchild.org titled, Diaper and Incontinence Product Coverage through Medicaid and Insurance, highlights that some families will spend over $120 a month on incontinence products.
I want to pause here to explain how different Medicaid benefits may take effect at different ages:
Parents or caregivers of children born with a disability are encouraged to immediately explore potential Medicaid benefits or other social services for which their child may be eligible. They will typically work with a social services professional, often referred to as a "case manager," who will help them navigate the Medicaid application process or other social services their child may be eligible for starting at birth.
In most states the Medicaid benefit that covers the cost of incontinence products typically starts at age 3 or 4, if the child has a medical necessity or a qualifying diagnosis. This is the age when a child is typically potty-trained.
While it is great to be awarded for medical necessity, it is important to note that not all incontinence products are equal. High-quality absorbent incontinence products have been proven to reduce caregiver stress by decreasing the number of accidents resulting in laundry, cleaning and changes. More importantly, highly absorbent products can improve outcomes as well.
I know first-hand the impact high-quality products have for those I serve. I love to share this story about a grandmother in New York who was caring for her granddaughter with cerebral palsy. They used Tranquility® incontinence products for over 15 years with no issues. Due to state changes, the provider was forced to switch her granddaughter to a lower-quality product. There was an immediate impact on her granddaughter because of the switch; an increase in urinary tract infections and, later on, skin breakdown. The child ended up in the emergency room and was admitted to the hospital, later developing clostridium difficile (C-Diff) – all these issues because of a switch to a lower-quality incontinence product. The grandmother reached out to Tranquility and was connected to me. I worked with her and the family's physician to write a "Letter of Medical Necessity" to try to regain coverage for high-quality products. The granddaughter was awarded medical necessity for Tranquility products and returned to using the products once again with no health issues.
Today, I help to educate case managers around the country about why high-quality incontinence products from Tranquility perform best for their clients on Medicaid. Each state is different and has different Medicaid incontinence benefits. Incontinence products are covered by Medicaid in most states; however, some states make it more difficult to receive this benefit. For tips on how to write your own letter of necessity, please refer to the article on complexchild.org.
Everyone deserves access to quality products. They are certainly what all social workers (case managers) want for their clients living with special health care needs. High-quality products are what set some Durable Medical Equipment Supplier (DMEs) apart from the others, by changing the lives of the individual wearing the products and their caregivers. After I helped introduce a Texas mom to a new DME provider, she wrote back to tell me that this change has made it so much easier for her to get the incontinence supplies her son needs.
"I don't know how to thank you enough for your help," she wrote. "Within minutes of talking with you, a gentleman from the DME called me. I could have cried when we were done speaking! He is the asset we've needed as a DME supplier who cares about my son!
"He said unequivocally that he could get us in Tranquility products if that is what we need, and offered all the extras, like bed pads and wipes – which were never even mentioned by my previous supplier."
Quality products, like Tranquility, are generally available to you under Medicaid.
Get a free sample today or call to find the Medicaid provider in your state that offers Tranquility! You can also read more about Medicaid coverage of incontinence supplies.
Learn more about Medicaid and Incontinence at Complex Child
Please Note: Tranquility Products is not a Medicaid supplier, but can help you locate a dealer near you.