5 Tips & Considerations While Caring for Elderly Parents at Home
July 10, 2022
By Nathan Sheffer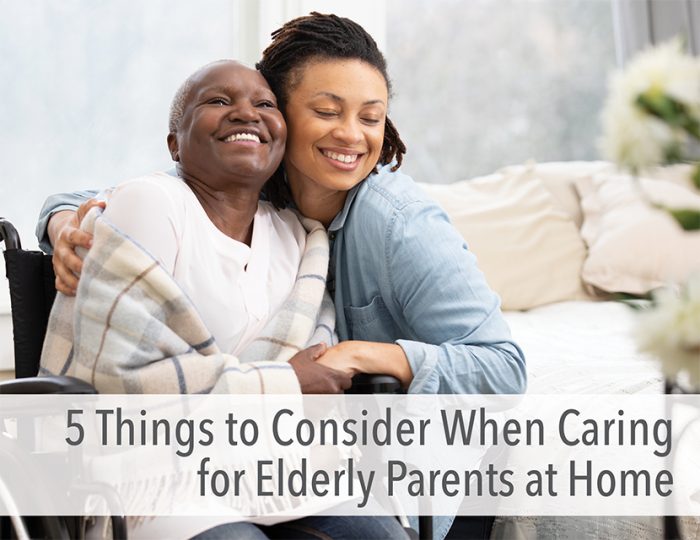 Older adults want to live at home. Aging in place, the phrase used to describe the desire for older adults to grow old in their own home, is a burgeoning aspiration for older Americans. Now more than ever, there are advanced care services, products, and technology options available to allow older Americans to age in place.
The COVID-19 pandemic and the high risk of transmission within healthcare facilities and nursing homes have led to an even greater desire for older people to remain at home and receive the care they need. Many adult children are now faced with the difficult decision of providing care for their elderly parents or finding a long-term care facility that meets their parents' needs.
If you are currently caring for an elderly parent at home, or are considering providing at-home care to a parent, here are 5 important things to consider.
5 Things to Consider
First, kudos to you for caring for, or considering caring for, your elderly parents. Providing care to someone in need is an honorable, noble, and selfless choice. Filial piety, or the duty of the adult child to care for his or her parents during old age, has been described in other cultures as highly rewarding and establishes a mutually beneficial relationship between the young and old. As you embrace your home caregiver journey, keep in mind these considerations.
1) Level of Care Required
The first thing to consider when caring for elderly parents at home is the level of care your parent needs. If you are one of the many family caregivers who choose to move their parents out of a nursing home and into their home, it's highly likely that your elderly parent will require some skilled nursing services like medication administration and management or disease/condition management.
Home health providers can assist with a wide range of activities, from assistance with activities of daily living (ADLs), instrumental activities of daily living (IADLs), and others.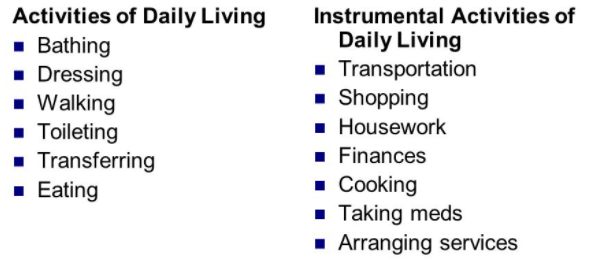 Most elderly parents who desire to age in place will at some point require some level of home health services. Researching options in your local area before services are required may help in the case of a sudden need or unexpected health change. Here are a few national organizations that provide home health care services in many communities:
Many local agencies and companies (try searching home health providers near me on your preferred search engine)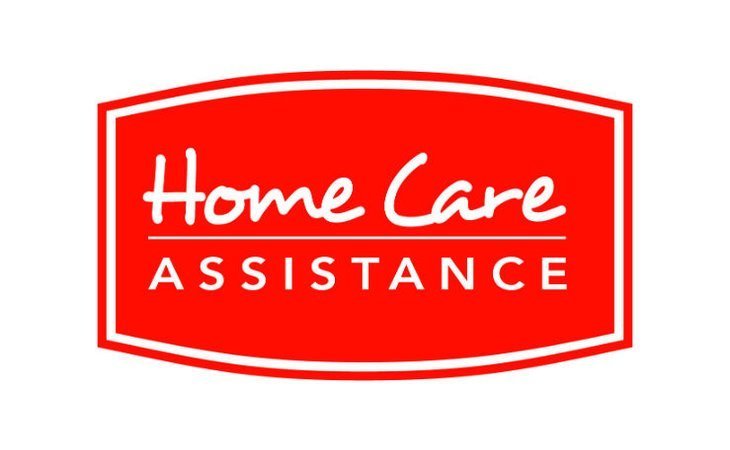 Access to personal and health care assistance within has greatly improved the ability for older adults to age in place and avoid long terms stays in nursing homes or other long-term care facilities. If you are a family member/caregiver taking care of an elderly parent or aging family member, home health services will be key in assisting you in your caregiver journey.
2) Home Modifications
The second aspect to consider when providing care for an elderly parent at home is the built environment. There are a handful of home modifications that can greatly improve your own caregiving experience while benefiting your parents' experience as well. As you look around your home, you should think about what sort of ways you can make your home more accessible and more comfortable to navigate for an aging person.

As we age, our mobility is often affected, making it more challenging to reach, bend, and use our body strength to propel ourselves up and down. Even older individuals who are mobile may experience some difficulties with certain tasks. One such example is using the toilet when going to the restroom. Adapting your standard toilet to sit higher with the use of a toilet seat riser can make the action of using a toilet more comfortable for your elderly parent because they won't have so far to go when sitting. Risers are often equipped with handles on the sides to aid in lowering down onto the toilet seat and rising back up from the toilet.
Another adaptation is to ensure there are not any slippery surfaces or fall hazards. Rugs can be very dangerous, especially if they tend to shift or wrinkle. Consider eliminating rugs or ensuring they are secure with high-quality rug tape or non-slip rug pad. Rugs of greater weight, such as heavy wool rugs, tend to be less likely to wrinkle or shift than other types, such as thin cotton or jute rugs.
Extra traction in the bath or shower can also reduce the risk of falls and injury. Adding a bathmat to the bath floor improves traction in the tub and reduces the risk of a fall for older adults. The addition of railing to the sides of the shower is also a helpful feature for older adults, as it gives them something to hold on to for extra support as they stand. Check out our article on Bathroom Safety to learn how a few modifications can reduce the risk of falls.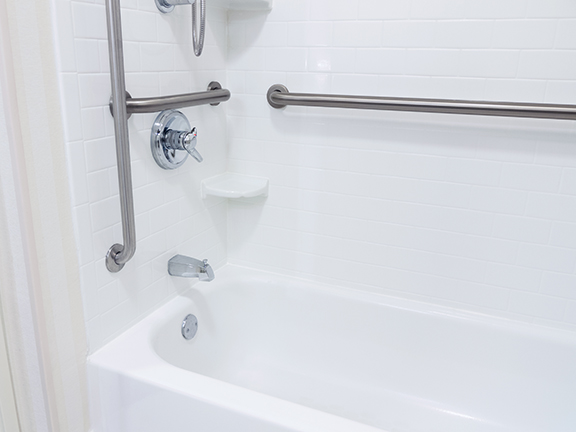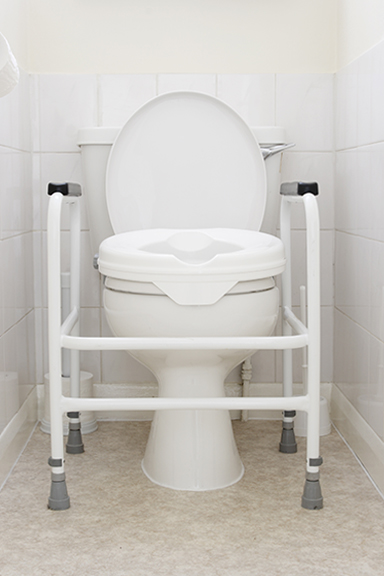 Home modifications can vary greatly based on the health and condition of your elderly parent. An elderly parent with dementia may have vastly different needs than a parent with COPD or who had a stroke. Elderly parents who use a wheelchair may need wider doorways, ramps, a bed that can move up and down, and handrails around the home. Consider the specific needs of your parent before investing in various home modifications, but try to make changes before an injury or other challenges arise.
For more on home modifications, check out this article from Assisted Living Today.
3) Products to Support Aging in Place
Various types of products can also assist family caregivers who are caring for elderly parents at home. Similar to home modifications, products to support aging in place can improve care, reduce caregiver stress, and lengthen how long your parent can live independently (or with you). Small modifications and products that encourage independence will allow your parent to remain in good health as long as possible. Encouraging independence may be a challenge for various reasons, and each caregiving situation is different, so do what makes you and your parent comfortable and happy.
Medical Alert Systems can help protect your parent from medical emergencies like falls, heart attacks, and others, as well as other emergencies like fires, home invasions, or floods. If you are caring for an elderly parent while also continuing to work, Medical Alert Systems can make your and your parent feel safe and protected while you are out of the house. Many of these systems have single touch alert mechanisms that can be worn around the neck or wrist, so it is always close in case of an emergency.
Products that make daily tasks easier can also assist your parent as they age at home. Elongated brushes for showering can make difficult places to reach easier (feet, legs, back). Reacher/grabbers are great for extending reach to grab high shelves or other hard to reach items. Consider if these types of products may make daily life a bit easier for your aging parent.
Another type of product to assist with aging in place are incontinence products. According to the CDC, incontinence affects over 50% of adults living at home who are 65+ and nearly 60% of nursing home residents over 65. This includes both fecal and urinary incontinence. Incontinence that is not appropriately managed at home is a top risk factor for requiring long term care in a nursing home or other institutional setting. If you are or are planning to care for your elderly parents at home and they need incontinence support, ensure you fit them with the appropriate products in the right size. This can prevent infection, protect skin health, and provide good hygiene.
For fecal incontinence, we recommend:
Tranquility® ATN (All-Through-the-Night™) Disposable Brief
This popular adult brief offers tape-tab style closures which make it easy to put on quickly and adjust to the perfect fit. It offers Tranquility's maximum absorbency and comes in a wide variety of sizes to fit waist sizes between 18"-64" (or XS-XL). They are designed with a poly-backing plastic back-sheet to eliminate any leaks. Caregivers can rest easy knowing they are providing the highest level of quality incontinence protection with this durable, high-capacity, incontinence brief.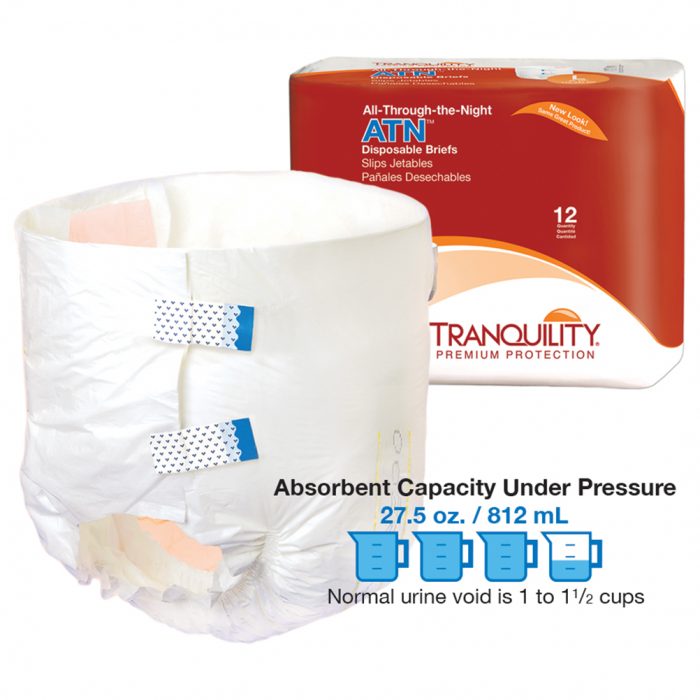 For urinary incontinence, we recommend:
Tranquility® Premium OverNight™ Disposable Absorbent Underwear
These pull-on disposable underwear are our most popular product and are a caregiver favorite for their excellent protection. The overnight underwear provides maximum absorbency for uninterrupted nighttime sleep, offering extending wear and guarding fragile skin. They are easy to pull up and pull down and offer a full-rise waist panel for added comfort and a better fit. The tear-away side seams also assist with easy removal and disposal. Tranquility guarantees skin dryness, odor reduction, pH neutralization of urine, and inhibition of bacterial growth with the use of these. Both caregivers and wearers of the product speak enthusiastically about their success using this product!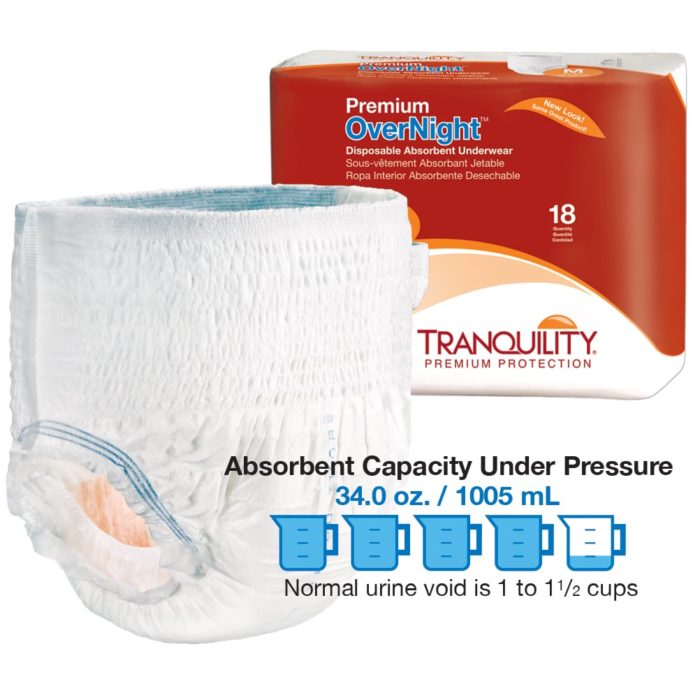 Another caregiver favorite is disposable underpads, also called bed pads or chuxs. Underpads are absorbent pads designed to protect bedding, furniture, and other surfaces from urine or feces damage. These pads can save families money and time by reducing laundry and protecting furniture and mattress from damage. There are many uses for underpads.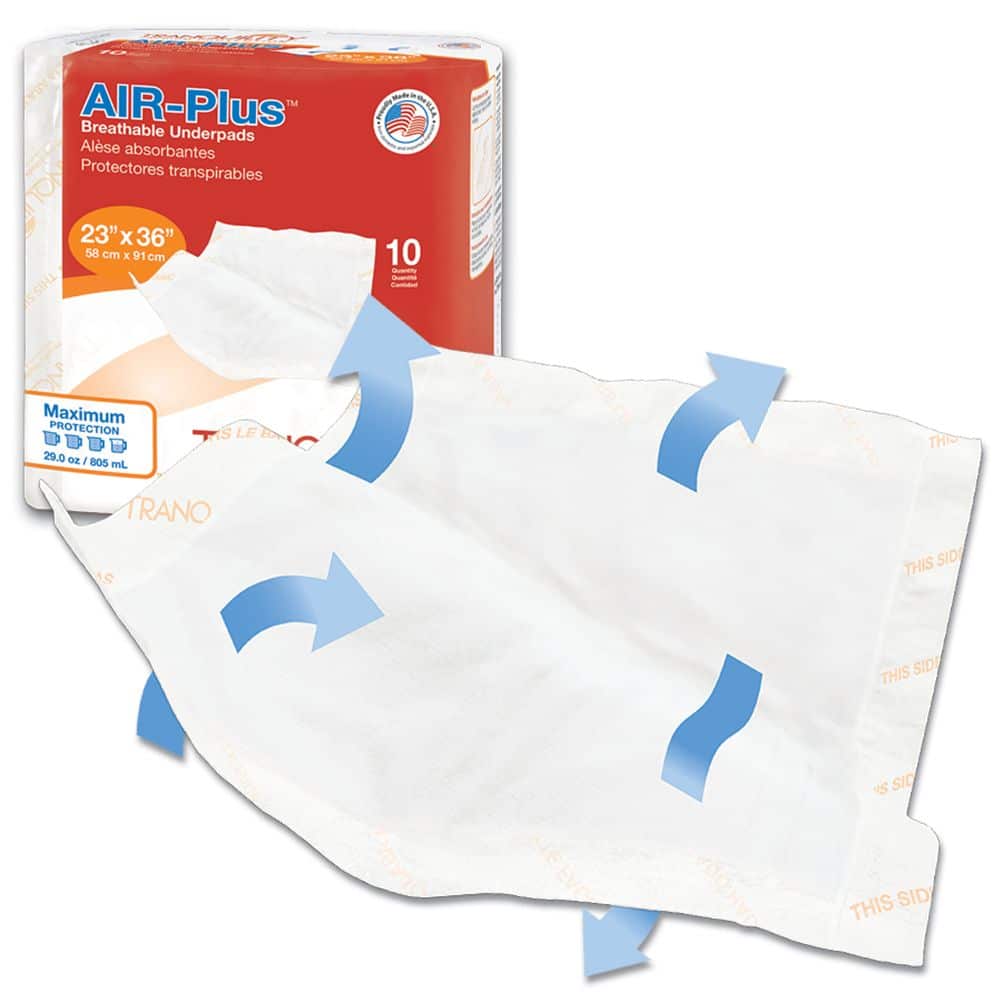 The Tranquility Air-Plus Underpad and Tranquility Heavy-Duty Underpad are two highly recommended products by caregivers. Both underpads offer 34 ounces of absorbency, enough to securely absorb over 4 cups of urine. The Air-Plus Underpad features a 100% breathable backsheet, allowing heat, air, and moisture vapor to escape. This creates an optimal environment for skin health by improving air circulation. The Tranquility Heavy-Duty Underpad has a cloth-like back sheet, is slip-resistant, and is extra strong to resist tears.
You can try free samples of our caregiver recommended products by visiting our Caregiver Resources page. To view the most popular products, check out the best adult diapers guide from our authorized reseller, Comfort Plus. You can sample all our best-selling products at TranquilityProducts.com!
4) Self-Care
A final aspect of caring for elderly parents at home is taking time to care for yourself. Dr. Wayne Jonas, MD, is cited stating: "Self-care is a multidimensional construct, encompassing the mind-body-spirit connection. How you eat, move, relax, and connect with others all play a major role in health and healing. And luckily, many activities enhance self-care, including nutrition counseling, therapeutic yoga, massage therapy, breathwork or meditation, and journaling. Sometimes the simplest activities, practiced daily, can make a big difference. Self-care is one of the most effective ways to help prevent and even treat chronic health conditions, including depressed mood, anxiety, pain, and chronic stress."
Often, family caregivers give all their time and energy to caring for their parent, and understandably so! However, if you are not taking care of your own needs and health, you will not be able to take care of your parent. While numerous studies have demonstrated the positive outcomes of caring for a family member, many studies have found negative physical and mental health effects of family caregiving. A few of the documented outcomes of caregiving are poor eating habits, lack of sleep, reduced exercise, and failure to address own medical concerns or illnesses. There is also an increased risk for use of alcohol, tobacco, and other drugs, as well as an increased risk of depression. Learn the 7 signs of caregiver stress so you can recognize the signs before they become more serious.
For more helpful tips on how you can practice self-care, we recommend checking out this article, published by the Family Caregiver Alliance, on Self-Care and tips/tools for family caregivers.
5) Getting Paid to Care for an Aging Parent
With over 40 million American caregivers providing an average of 24 hours of unpaid care per week to an adult or child, it is no wonder why so many caregivers seek payment for family caregiving. Caregivers who quit their jobs or reduce their hours to care for an elderly parent may be looking for ways to make ends meet or help with additional purchases related to caregiving. There are a few ways family members who are caregivers can receive payment or stipends for providing care to an aging parent:
Veterans Aid
Medicaid
Long-term Care Insurance
Out of Pocket Payment
There are a few Veteran aid programs that allow caregivers, family, or non-family member caregivers, to receive payment for providing care at home. This typically requires injury in the line of duty, confinement to the home, military pension, or enrollment in specific VA medical plans. Learn more about VA Family Caregiver Assistance.
Many states offer self-directed long-term care services for adults who qualify for Medicaid. While services and benefits vary state by state, some state Medicaid programs allow spouses, children, legal guardians, and other family members to receive payment for providing at-home care services. If your parent is on Medicaid, or you think they may qualify, contact your state Medicaid office to learn about eligibility, coverage, and benefits.
Long-term care insurance is a growing type of insurance that covers various long-term care services. Similar to other types of insurance, individuals pay a monthly premium to receive pre-determined benefits should they require long-term care services as they age. Some long-term care insurance policies will pay spouses or other family members who live in the home of the elderly parent they care for. If your parent has long-term care insurance, contact the insurance provider to determine if the policy allows family members to receive payment for care.
The final option to consider if you are seeking payment for long-term care services is to ask your parent to pay you for the care you are providing. Very little in this world comes free, and depending on the financial circumstance of your elderly parent, they may be more than willing to pay you to provide care than pay a nursing home or another facility. Establish a personal care agreement to document wages, services, and other terms of the agreement; this will help keep the situation professional and avoid conflict.
Depending on your situation and circumstance, getting paid for care may be more of a hassle and headache than it is worth. In other situations, it can be a helpful boost that allows additional financial freedom that makes providing care, purchasing products or home modifications, and services for your parent a bit easier. It is up to you and the person in your care to decide what is right for your unique situation, but Tranquility is here to help you navigate that journey!
Continue Reading: